Clarksville, TN – Sgt. Jimmy Brown recently received the Director's Award from the Governor's Highway Safety Office.
"The Montgomery County Sheriff's Office is proud of Sgt. Brown and our partnership with the GHSO," said Sheriff John Fuson. "I have no doubt that our traffic safety programs have saved lives in our county and it's great to be recognized for our efforts."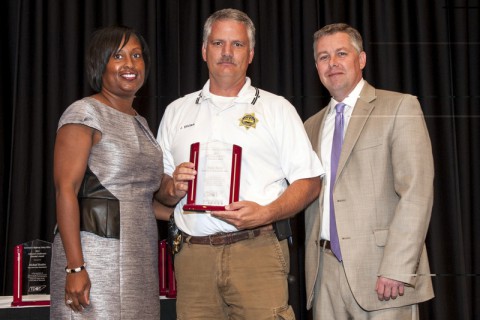 These awards were created to recognize outstanding efforts by partners of the GHSO in a wide variety of disciplines.
"All of our partners are extremely important to us, and the ones that we choose to honor each year exemplify exceptional performances of passion and dedication to saving lives," said Kendell Poole, Director of the Governor's Highway Safety Office. "Our honorees come from the areas of education, law enforcement, engineering, media and emergency response. Their efforts have led to continued success in highway safety for the state of Tennessee."