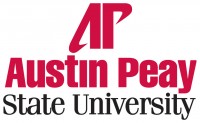 Clarksville, TN – The filmmaker Alfred Hitchcock never won an Academy Award for Best Director, even though a recent Sight and Sound poll listed his 1958 masterpiece "Vertigo" as the greatest movie ever made.
He probably should have won the award for a half-dozen of his films, but throughout Hitchcock's career, critics accused him of creating only cheap thrills and trivial entertainments.
In the late 1950s, a group of upstart French film critics, writing for the journal "Cahiers du Cinema," helped resurrect his reputation by hailing Hitchcock as a brilliant auteur, or film author, and someone worthy of study.
Next semester, Austin Peay State University students will get to watch and analyze Hitchcock's classic films in a new class, "Film Auteurs," offered by the APSU Department of Languages and Literature. The class is part of a new film studies program at APSU, which was approved by the Tennessee Board of Regents earlier this year.
"It's an important and even necessary skill for students to read films intelligently," Dr. Jill Franks, APSU professor of English and coordinator for the new program, said. "Films are also cultural products, which help students interpret social and global issues."
The new program allows APSU students to take 18 credit hours in courses spread across five departments and two academic programs in order to earn a film studies minor. According to the website www.apsu.edu/langlit/film-studies-minor, the program is "designed to examine and apply the terms and concepts of film appreciation, theory and criticism.
Students will develop an understanding of films from several different cultures and gain an ability to analyze films in technical, theoretical, historical and cultural terms."
The film studies classes offered at APSU include the following:
Introduction to Film Studies
Shakespeare on Film
Literature on Film across Cultures
Special Topics in Film Studies
Film Auteurs
French Cinema
German Cinema
Peninsular and Latin American Cinema
Women and Film
Methods of Film Analysis
Film Scriptwriting.
"Films are now considered texts; you can read a film," Franks said. "Now students will have some tools to think about more aspects of these works. Films make us feel things, and now they'll be able to put those feelings into words and in a paper."
The program has also developed a new film club for interested APSU students, and in the spring, Franks plans to take students to screenings at the Nashville Film Festival.
For more information on this new program, contact Franks at .