Topic: Jill Franks

Clarksville, TN – For five weeks in September and October, aliens, robots and a bleak, dystopian future will cast a shadow over Austin Peay State University's Art and Design Building as the Department of Languages and Literature and the Film Studies minor present the inaugural Film Genre Festival.
On each Tuesday beginning September 26th and lasting through October 31st, a different film will be shown at 5:00pm in the Art and Design Building, room 120. All screenings are free and include an introduction from the Austin Peay professor who selected the film.
«Read the rest of this article»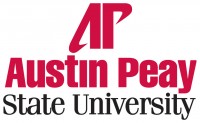 Clarksville, TN – The filmmaker Alfred Hitchcock never won an Academy Award for Best Director, even though a recent Sight and Sound poll listed his 1958 masterpiece "Vertigo" as the greatest movie ever made.
He probably should have won the award for a half-dozen of his films, but throughout Hitchcock's career, critics accused him of creating only cheap thrills and trivial entertainments. «Read the rest of this article»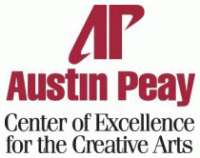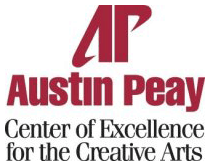 Clarksville, TN – In the early 20th century, a small group of writers, artists and intellectuals gathered in a fashionable London neighborhood to discuss everything from literature and art to politics and economics.
A brilliant but melancholy young writer named Virginia Woolf often attended these salons, known as the Bloomsbury Group, and it seems fitting that her presence will again be evoked at 5:00pm on May 14th during the Austin Peay State University Center of Excellence for the Creative Arts' Spring Salon Series event.
«Read the rest of this article»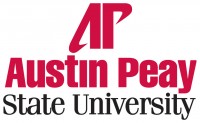 Clarksville, TN – A few years ago, Dr. Jill Franks, Austin Peay State University professor of English, decided to change up a course she taught on Irish literature. Instead of focusing on that country's noted male authors, such as James Joyce and William Butler Yeats, she opted to teach about Ireland's underrepresented female authors, including Elizabeth Bowen and Edna O'Brien.
Franks had recently taught a similar class on female British writers, and with these subjects fresh on her mind, she began noticing fascinating distinctions between the two cultures and how they handled the evolution of the women's movement.
«Read the rest of this article»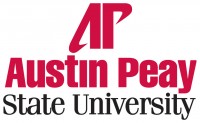 Clarksville, TN – Three faculty and staff members at Austin Peay State University recently announced publications or conferences attended as part of their professional and scholarly activities.
Dr. Jill Franks, professor of languages and literature, had her book, titled "Voices of Irish and British Women Writers: A Comparative Feminist Analysis," accepted for publication by McFarland and Company. It is scheduled for release in Spring 2013. «Read the rest of this article»

Several faculty members at Austin Peay State University and scholars of local, regional, national and international renown will present their research and creative activity on campus during the 2010-11 academic year as part of a new series that launched last spring.
The Provost Lecture Series will kick off with a talk by Dr. Dewey Browder, professor and chair of history and philosophy, from 3:00pm-4:30pm, Thursday, September 9th in the Morgan University Center, Room 106. «Read the rest of this article»
At 7 p.m. on March 30 and 31, V-Day APSU will present a two-night only benefit reading of Eve Ensler's award-winning play, "The Vagina Monologues," at Austin Peay State University's Clement Auditorium.
Last year, more than 4,200 communities hosted V-Day benefits around the world, raising funds and awareness toward ending violence against women. These highly successful events raised more than $4 million through performance of "The Vagina Monologues," readings from V-Day's "A Memory, A Monologue, a Rant and a Prayer" and "Any One of Us: Words From Prison" and screenings of V-Day's documentary "Until the Violence Stops." APSU has joined this global movement as part of the V-Day 2010 College Campaign. «Read the rest of this article»
The Austin Peay State University Felix G. Woodward Library is presenting the next in their Athenaeum Lecture Series: D. H. Lawrence: The Prophet of Love, a presentation By Dr. Jill Franks, Professor of English. The program will be held on Tuesday, October 27, 2009 at 2 p.m. The Library Athenaeum consists of speeches or presentations, panel discussions, debates, readings and performances.
«Read the rest of this article»
The widow of a deceased scholar who taught at the University of North Carolina at Chapel Hill has chosen Austin Peay State University's Woodward Library to be the home of her late husband's D.H. Lawrence Collection.
Judy Cowan, wife of the late Lawrence scholar Dr. James Cowan, wanted to donate the collection to "a place where students and faculty would use it," said Dr. Jill Franks, professor of English and president of the D.H. Lawrence Society of North America.
"This is an incredible offer and would honor our library very much indeed," said Franks, who also is co-editor of the D.H. Lawrence Review. "I would try to offer my Lawrence seminar more often to make sure good use was made of this collection."
«Read the rest of this article»