Topic: Nashville Film Festival

Clarksville, TN – A guitar thrums at the start of "Listen Hear" – an Austin Peay State University (APSU) student-produced documentary that explores the Clarksville music scene. Iconic Clarksville images – a downtown mural, a Strawberry Alley street sign, a theater marquee – flash across the screen.
«Read the rest of this article»
Austin Peay State University

Clarksville, TN – A short documentary highlighting Clarksville in the 1930s took home one of the top honors at the 49th Annual Nashville Film Festival earlier this month. "Clarksville 1937," directed by Austin Peay State University communication professors Karen Bullis and Kathy Lee Heuston, won the Tennessee First Grand Jury Prize for Documentary Short during the May event.
«Read the rest of this article»

Clarksville, TN – When Charles Crow started filming everyday life in downtown Clarksville, there was no such thing as YouTube or iPhones or even the Internet.
The year was 1937, and Crow, a young editor with The Leaf-Chronicle, had just purchased a 16-millimeter Keystone Camera—one of the first affordable film cameras sold in the U.S. It only captured images in black and white and without sound.
«Read the rest of this article»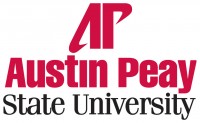 Clarksville, TN – The filmmaker Alfred Hitchcock never won an Academy Award for Best Director, even though a recent Sight and Sound poll listed his 1958 masterpiece "Vertigo" as the greatest movie ever made.
He probably should have won the award for a half-dozen of his films, but throughout Hitchcock's career, critics accused him of creating only cheap thrills and trivial entertainments. «Read the rest of this article»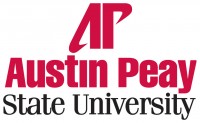 Clarksville, TN – The Austin Peay State University Honors Program is partnering with the Nashville Film Festival, Nashville Public Television and Lipscomb University to bring documentaries on social issues to the Middle Tennessee community this fall.
The APSU Honors Program will present the first film in the series, "Big Men," at 7:00pm, on September 17th, in the APSU Morgan University Center, Room 305. The film, produced by Brad Pitt, examines the impact of oil development in Ghana and the Niger delta. «Read the rest of this article»