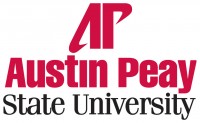 Clarksville, TN – The Austin Peay State University Honors Program is partnering with the Nashville Film Festival, Nashville Public Television and Lipscomb University to bring documentaries on social issues to the Middle Tennessee community this fall.
The APSU Honors Program will present the first film in the series, "Big Men," at 7:00pm, on September 17th, in the APSU Morgan University Center, Room 305. The film, produced by Brad Pitt, examines the impact of oil development in Ghana and the Niger delta.
"The film forces the viewer to consider issues important to all of us: the divide between rich and poor, our own participation in the exploitation of people and geographical resources for profit, and the ramifications of the desire for wealth and power," Dr. Linda Barnes, director of the APSU Honors Program, said.
A panel discussion will take place after the film, featuring Dodd Galbreath, executive director of Lipscomb University's Institute for Sustainable Practice; Dr. Christine Mathenge, APSU associate professor of geography; Dr. Chester Little, APSU associate professor of chemical engineering technology; and Dr. John Phillips, APSU assistant professor of political science.
The film and panel discussion are free and open to the public.