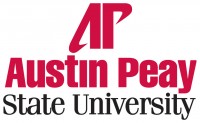 Clarksville, TN – In the spring of 2013, an essay titled "The Birds of South America" landed on the desk of Dr. Amy Wright, Austin Peay State University associate professor of languages and literature. It was 28 pages long.
"It's a very long essay," Wright said. "I took one look at it and I thought, I don't know if we should devote that much printed space to one piece."
Wright serves as the nonfiction editor for APSU's national literary journal, Zone 3. In recent years, the journal has received national recognition for some of the essays published in its pages, and Wright didn't want to jeopardize its growing reputation.
"I started reading through it and thought, 'Oh, this is really beautiful,'" Wright said. "It was about a trip he took to Quitobaquito, and he weaves through this desert oasis images of landscape and birds. I was sold."
The essay appeared in the Fall 2013 issue of Zone 3. Earlier this month, that nonfiction piece by Robert Kostuck was listed as a notable in "The Best American Essays 2014." The anthology, which acknowledges the best writing produced in the country each year, also listed Julie Marie Wade's essay, "Holy Orders," in the notable section. That work was published in the Spring 2013 issue of Zone 3.
"I'm so pleased," Wright said. "You can't predict what essays are going to come to you. You just have to count on the reputation of the journal continuing to spread and word continuing to get out to writers so they'll send us their best work."
Last year, Zone 3 had several essays listed as notables in the "Best American Series," and this year, the journal had the same number of notable essays as Brevity, one of the top nonfiction publications in the country.
APSU English professors David Till and Malcolm Glass founded the Zone 3 literary journal in 1985. It accepts submissions from professional writers from across the country, and those submissions first go to a panel of student editors. They read the essays and decide which ones Wright should consider. That means the APSU students played a role in getting the two essays listed in the "Best American" anthology.
"The students are instrumental in the selection process," Wright said.
The Zone 3 name is listed with the notable essays in the anthology, which has led to stronger submissions in recent years. Wright also sees the journal as offering a way for writers to have a voice on important issues.
"What's really interesting about the publishing industry right now is it's sort of running counter, as I see it, to the political climate, which is moving toward corporatization, where big money and big power is how your voice gets heard," Wright said. "Ironically, in small presses, the voices of people who are middle class, working people, have more and more opportunities to express their points of view. In politics, it takes a lot of money for your voice to be heard. If I have an idea, or a statement about social justice or a suggestion toward some action we could implement, I would augment any appeal to my congressman or woman with literary journalism because the word is going to reach more people."
"The Best American Essays 2014," edited by essayists John Jeremiah Sullivan and Robert Atwan, is now available in most local bookstores and online at www.amazon.com . Issues of Zone 3, featuring the "notable" essays, are available for purchase on the journal's website, http://www.apsu.edu/zone3/previous-issues .