Austin Peay Sports Information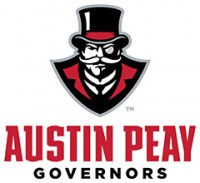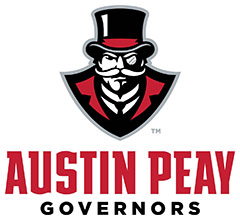 Fairfax, VA – Eleven Austin Peay State University student-athletes were named to the 2015 Arthur Ashe, Jr. Sports Scholars Teams as selected by Diverse: Issues In Higher Education magazine.
Senior Jada Stotts was honored for the third time to cap her stellar career at Austin Peay, while junior Breigh Jones picked up her second honor in as many years from the publication.
Juniors Kymmalett Ross and Jennifer Nwokocha were joined by sophomores Chancis Jones and Unjula Lester and seniors Erika Adams, Jessica Gray, Serigne Mboup, Zavion Williams and Bradford Wilmer were first-time recipients of the honor.
Adams, Mboup, Stotts, Williams and Wilmer earned their degrees last Friday, part of a 43-athlete contingent that participated in commencement exercises last week.
These athletes were standouts in the field of competition as well, with Breigh Jones earning Most Outstanding Female Athlete honors and Stotts receiving the Legends Award at Austin Peay's Annual Athletics Awards banquet in April – Stotts was an All-Ohio Valley Conference performer during her career, while Jones is a two-time NCAA Preliminary participant and also qualified for a spot in the 2015 NCAA Outdoor Championships.
Chancis Jones has earned three OVC bronze medals during her two-year career as a jumper for the track and field team, while Gray has medaled twice in her two-year Austin Peay career after transferring from Bethel. Adams owns Austin Peay records in the 55m, 60m and 100m dashes and looks to improve on her quartet of medals (three silver, one bronze) at this weekend's OVC Outdoor Championships.
Diverse: Issues in Higher Education sponsors the Arthur Ashe, Jr. Sports Scholar Awards to honor undergraduate students who have excelled in the classroom as well as on the athletic field. Inspired by tennis legend Arthur Ashe, Jr.'s commitment to education as well as his love for the game of tennis, U.S. colleges and universities are invited to participate in this annual awards program by nominating their outstanding sports scholars.
In addition to their athletic ability and academic performance, Arthur Ashe Jr. Sports Scholars demonstrate a commitment to community service and community activism.
To be recognized, students must have a cumulative grade-point average of 3.2 or higher through the fall of 2014, completed one full academic year at the nominating institution, be enrolled for the fall term of the academic year being nominated, be an active member of an intercollegiate athletic team during the 2014-15 year and have a record of campus or community service.