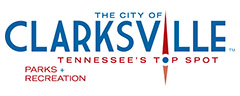 Clarksville, TN – The weekly Clarksville Parks and Recreation Department Recreation Report provides Clarksvillians with a glimpse at the activities and events that are available from the Parks and Recreation Department for them to enjoy together as a family.
This weeks highlights include: Clarksville Greenway to close for Maintenance starting Monday, Clarksville's Wonder Kids Triathlon, Clarksville Sports Festival Seeks Vendors and Back to School Splash.
Clarksville Greenway
Section of Greenway Closed For Electrical Maintenance Beginning Monday
The Clarksville Department of Electricity will be conducting electrical line maintenance on a section of the Clarksville Greenway July 27th-29th. 2015.
The partial closure will include the trail to the right of the Pollard Road trail head. The trail to the left of the Pollard Road trail head will remain open to the public.
Clarksville's Wonder Kids Triathlon
Registration deadline Extended
Parents, if you have haven't registered your child for the 3rd Annual Wonder Kids Triathlon, you're in luck!
Clarksville Parks and Recreation has extended the registration deadline to July 27th, 2015. This event is open to boys and girls ages 3-12 years-old and will take place at New Providence Pool and surrounding area of 166 Cunningham Lane on Saturday, August 1st, 2015.
Just like in a traditional triathlon, the Wonder Kids Triathlon athletes will participate in three legs of the event: swimming, biking and running. Each course varies depending on age:
3-5 years-old: 25 meter Swim, 1/4 mile Bike, 100 yard Run
6-8 years-old: 50 meter Swim, ½ mile Bike, 1/4 mile Run
9-12 years-old: 100 meter Swim, 1 mile Bike, ½ mile Run
Cost to participate is $25.00 per child and pre-registration is required. Spots are limited so register today! Registration can be completed at the Clarksville Parks and Recreation Main Office, located at 102 Public Square, any of the City's three community centers, or online at www.cityofclarksville.com/kidstriathlon
Clarksville Sports Festival Seeks Vendors
Clarksville Parks and Recreation will be hosting its fifth-annual Clarksville Sports Fest on Saturday, August 15th from 10:00am until 2:00pm at the Wilma Rudolph Event Center located within Liberty Park at 1188 Cumberland Drive.

Clarksville Sports Fest is a celebration of sports and athletics in Clarksville and the surrounding area. It will feature not only sports demonstrations and interactive areas, but also an exposition area where a wide variety of Clarksville and Montgomery County's athletic and outdoor clubs, businesses and organizations will come together in one location.

Sports Fest is a terrific outlet to build sport networks and greater relationships between schools, clubs, recreation leagues, teams, organizations, associations and sports minded individuals.

Any sports-minded businesses, groups or organizations are welcome to participate! Sports Festival exhibitors will be provided a 10′ x 10′ booth space including one 8-foot table and two chairs. Registration fee for non-profit vendors is $25.00. Registration fee for businesses or vendors is $100.00 and must include a door-prize valued at $25.00.

Registration fee for food vendors is $100.00. Sports-related activities at individual booths are strongly encouraged. Deadline to register is August 1st. Registration forms are available online at www.cityofclarksville.com/sportsfest
Back to School Splash
School supplies being collected for Back to School Splash
Citizens are invited to bring school supplies to any of the City's four pools! Supplies collected will be assembled into backpacks and distributed at the Back to School Splash on August 1st.
For a list of school supplies needed, visit www.cityofclarksville.com/aquatics
About Parks and Recreation
The Clarksville Parks and Rec Report and Parks Department press releases is written by Candice Tillman,  the Supervisor of Marketing & Public Relations for the City of Clarksville Department of Parks & Recreation.

Web Site: http://www.cityofclarksville.com/parks%26rec/
Email:
Sections
Events
Topics
Back to School Splash, biking, CDE, Clarksville Department of Electricity, Clarksville Greenway, Clarksville Parks & Recreation Department, Clarksville Parks and Recreation, Clarksville Parks and Recreation Report, Clarksville Sports Festival, Clarksville TN, Cumberland Drive, Cunningham Lane, Liberty Park, Montgomery County, New Providence Pool, Pollard Road, Pollard Road Trail Head, Public Square, Running, Swimming, Wilma Rudolph Event Center, Wonder Kids Triathlon