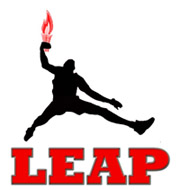 Clarksville, TN – On Sunday, August 16th Beachaven Winery concert series 'Jazz on the Lawn' will feature music by the Back Road Brigade sponsored by the Joe Padula Show on 1400 WJZM. The music starts at 1:00pm and goes until 4:00pm.
The theme for this event is Toasting to Youth Development with 10% of proceeds from wine sells being donated to the LEAP Organization.
LEAP is a 501c3 nonprofit youth development organization that instills positive moral growth and sustainable life skills in youth.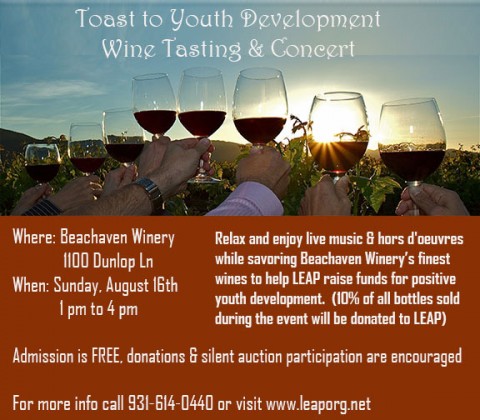 Our vision is to implement sustainable programs that equip and empower youth with the knowledge and resources they need to improve their decision making to lead healthy, productive lives.
Because seating is "general admission," it pays to get here around 5:00pm to get both a good parking spot and a good viewing spot on the lawn.
Admission to the concert is free along with free parking.
As always, there are some terms and conditions called the "Rules of the Beach".
Please bring with you: your friends, a picnic, and a blanket and/or lawn chairs.
Please DO NOT bring with you: pets, grills, and outside alcohol. Also, please pick up your trash! We provide dozens of trash receptacles around the lawn.
Beachaven Vineyards and Winery is located at 1100 Dunlop Lane, Clarksville, TN.
For more information on LEAP visit http://leaporg.net/toast-youth-development/ or call 931.614.0440.