Topic: leap

Clarksville, TN – On Saturday, April 8th, 2017, the Montgomery County Disproportionate Minority Contact (DMC) Task Force, the Tennessee Commission on Children and Youth, the MerryInGOD Foundation and Austin Peay State University will present the 7th Annual Joint Conference on Juvenile Justice.
«Read the rest of this article»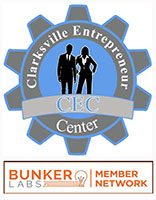 Clarksville, TN – Clarksville Entrepreneur Center (CEC) hosted Bunker Labs for its first entrepreneur training course in Clarksville on Saturday, February 25th, 2017.
The day long training offered veteran and non-veteran attendees the fundamentals of starting and running a business. Bunker Labs Executive Director and Co-founder Blake Hogan, along with Nate Carden, Managing Director, felt especially compelled to provide this business training for the veteran community in the Clarksville area.
More than 39 individuals signed-up for the one day training. The attendees' business interests ranged from dance classes to daycare and from race car driving to agricultural ventures.
«Read the rest of this article»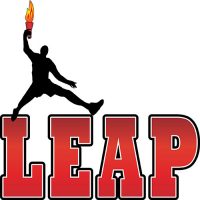 Clarksville, TN – Waste Industries donated $5,000 to support youth and individuals seeking to attain emotional wellness and economic independence as a part of LEAP ORG's Youth Program.
Thane Harrison, Waste Industries General Manager supports his company's Full Circle Project, a Clarksville-based charitable effort allowing its customers to enroll in e-billing to choose where the companies charitable giving should be directed.
LEAP ORG was selected because they have served over 1100 youth ages 11 to 24 since 2009.
«Read the rest of this article»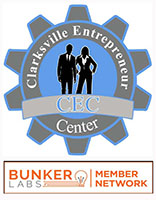 Clarksville, TN – Bunker Labs Tennessee Entrepreneur Workshop tour is scheduled for the Clarksville Entrepreneur Center on February 25th, 2017 from 8:00am to 6:00pm. This is an action-driven, collaborative workshop with a small and supportive group of like-minded entrepreneurs, led by an experienced entrepreneur who will introduce concepts and help you put them to work immediately through hands-on activities and exercises.
"This one day workshop is designed to expose entrepreneurs to the fundamentals of starting and running a business" commented Bunker Labs CEO Blake Hogan "We've built a day of education and community designed with entrepreneurs in mind."
«Read the rest of this article»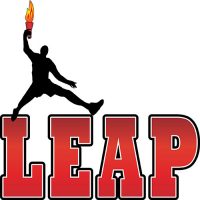 Clarksville, TN – The U.S. Bank Foundation, has awarded a $3,000 grant to LEAP's Youth Career Readiness Program as a Partner In Employment. The grant is a part of U.S. Banks's Community Possible Program, which supports organizations and programs that advance the funding priorities in areas where designated U.S. Bank communities are served.
Decisions are based on organizations financial stability, leadership, impact measurement, and collaboration with key community stakeholders in the community. LEAP Organization fits the bill! Damon Jennings, LEAP ORG Board member, describes U.S. Bank's support as simply tremendous to help youth enhance their employability skills.
«Read the rest of this article»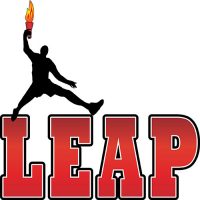 Clarksville, TN – On Friday, December 16th, 2016, Double Bogey Charitable Golf Club's President Henry Parham presented Executive Director, Richard "Reason" Garrett with a donation check of one thousand dollars ($1,000).
The generous contribution was a result of the Double Bogey Charitable Golf Club's using their mistakes to benefit others.
"For each double bogey a member gets they have to pay twenty-five cents for any score that is over fifty cents. The community has greatly benefited from our fun-filled golf sessions," says Parham.
«Read the rest of this article»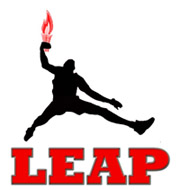 Clarksville, TN – Convergys Corporation, a customer care, sales and technical support organization participated in Leap Youth Organizations Career Readiness Mock Interview Night, on Monday, October 24th, as a part of the comprehensive, hands-on group learning experience touted to build youth and young adults' ability to prepare for work in Clarksville, Montgomery County Convergys representatives, Sharon Kirby, Shanta Curry, and Daniella Stufflebean interviewed eight youth providing accolades for those who were able to make great first impressions.
Speak with confidence and answer specific career questions. She/he proudly states that their company leads the ways in encouraging youth to become prepared to enter the world of work by collaborating with Leap Organization.
«Read the rest of this article»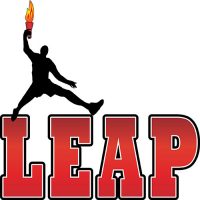 Clarksville, TN – The LEAP Annual 7 Points Scholarship Essay Contest is open to Clarksville Montgomery County School System and Fort Campbell High School seniors. Each year, the theme highlights one of our 7 principles of Leadership, Enlightenment, Achievement, Perseverance, Outreach, Responsibility, and Growth.
The LEAP Organization recognizes the importance of encouraging youth to be productive and responsible citizens, and is honored to provide resources to assist youth in their quest to pursue higher learning opportunities.
«Read the rest of this article»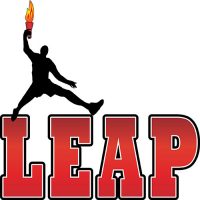 Clarksville, TN – Most people fail in life not because they aim too high and miss, but because they aim too low and hit. The eight bright young LEAP students can definitely attest to these words as a result of Aviation Career Day.
On Wednesday, October 12th, 2016 Clarksville Regional Airport Director, John Patterson and North Central Institute representative, Leo Jordan, shared aviation and career information to Leap Youth as they toured the airport and college.
«Read the rest of this article»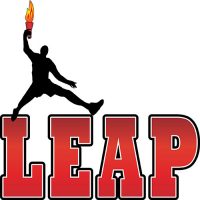 Clarksville, TN – LEAP Organization is preparing for its 7th Annual Step Show Competition at West Creek High School on October 22nd. This competition is an inspiring, upbeat, and fun dance competition designed to showcase the talented young people we have in the community.
This event was the brainchild of two sisters, Deanna and Valerie Armstrong, who were among the five initial LEAP participants in 2009. The sisters wanted to offer a quality event where school teams can enter and perform to help the community youth foster a deeper love and commitment to dance.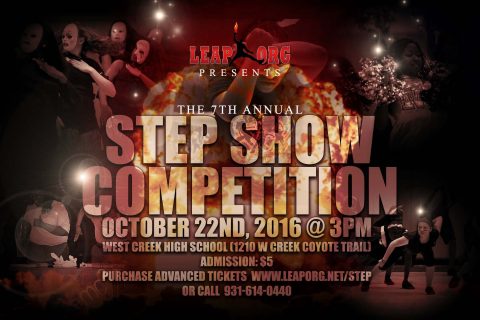 «Read the rest of this article»