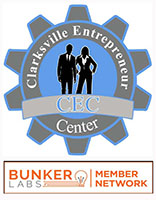 Clarksville, TN – Bunker Labs Tennessee Entrepreneur Workshop tour is scheduled for the Clarksville Entrepreneur Center on February 25th, 2017 from 8:00am to 6:00pm. This is an action-driven, collaborative workshop with a small and supportive group of like-minded entrepreneurs, led by an experienced entrepreneur who will introduce concepts and help you put them to work immediately through hands-on activities and exercises.
"This one day workshop is designed to expose entrepreneurs to the fundamentals of starting and running a business" commented Bunker Labs CEO Blake Hogan "We've built a day of education and community designed with entrepreneurs in mind."
The schedule for the workshop is as follows:
8:00am-8:15am: Welcome and Orientation
8:15am – 9:15am: Understanding your strengths and building the right team
9:15am-9:45am: Create 1 Page Business Model
9:45am-10:00am: Break
10:00am-11:00am: Know Your Customers
11:00am-12:00pm: Customer Development
12:00pm-1:00pm: Lunch
1:00pm-2:15pm: Legal and Accounting Q & A
2:15pm-2:45pm: Messaging
2:45pm-3:15pm: How do find customers
3:15pm-3:45pm: Break
3:45pm-4:45pm: Money
5:00pm-6:00pm: Bunker Brews
This workshop is FREE of charge.
LEAP Plaza is located at 1860 Wilma Rudolph Boulevard, Clarksville, TN.
For more info or to register visit: www.leaporg.net/cec-workshop
About LEAP ORG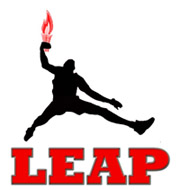 LEAP ORG's Mission is to help youth and individuals attain emotional wellness and economic independence by advancing self-awareness, educational achievement, and entrepreneurial success.
Business owners and entrepreneurs in Clarksville, Montgomery County and surrounding areas are finding strong footing in their ventures, thanks to the guidance and support of the Clarksville Entrepreneur Center. LEAP offers small businesses an incubation space at LEAP Plaza to grow a business from concept to reality. Entrepreneurs also have opportunities to connect with resources for education and networking. These resources enable entrepreneurs to develop their visions to create job creating businesses that positively impact Clarksville and its surrounding area's economy and marketplace.