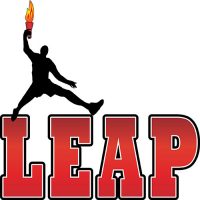 Clarksville, TN – LEAP Organization is preparing for its 7th Annual Step Show Competition at West Creek High School on October 22nd. This competition is an inspiring, upbeat, and fun dance competition designed to showcase the talented young people we have in the community.
This event was the brainchild of two sisters, Deanna and Valerie Armstrong, who were among the five initial LEAP participants in 2009. The sisters wanted to offer a quality event where school teams can enter and perform to help the community youth foster a deeper love and commitment to dance.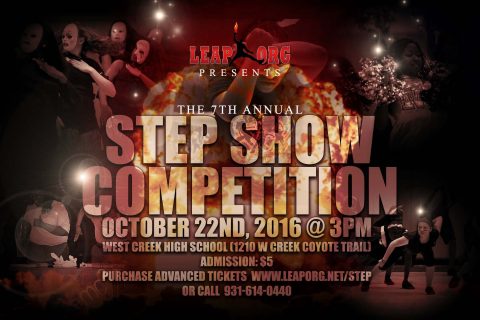 "Prior to our competition, there weren't any local competitions for our parents and friends to see us compete in without having to pay a lot to travel out of state. Deanna and I wanted to create and provide a positive dance environment that was fun, organized, and competitive for our dancers, teachers, and parents," commented Valerie Armstrong, a LEAP graduate, who co-founded the annual event.
The winning schools have a chance to win prize money to support the performing arts, and the additional proceeds raised provide scholarships for high school seniors who wish to pursue a college education.
Admission is $5.00 and children under 7 years old are admitted free. Advanced tickets can be purchased online at www.leaporg.net/step or at participating middle and high schools. For more information about the competition please call 931.614.0440.
[youtube]https://www.youtube.com/watch?v=Uk3Qd-XyK3U[/youtube]
LEAP, which stands for Leadership, Enlightenment, Achievement, and Perseverance, also teaches its members about Outreach, Responsibility, and Growth. LEAP provides mentoring, counseling, career development, educational field trips, and community service learning opportunities to student's ages 11 to 18 free of charge.
LEAP receives referrals from the Juvenile Court, DCS, and the Clarksville Montgomery County School System and offers open enrollment for interested youth with parental consent.
For more information about LEAP visit www.leaporg.net or call 931.614.0440.