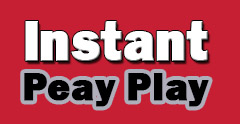 Clarksville, TN – One of the biggest events of the fall happens this week for Austin Peay State University, as the Governors celebrate homecoming over the next six days, culminating with their 4:00pm Saturday football game versus Mercer.
And while the football game is the cornerstone of the week's activities, there will be many events for Governors students, fans and alumni to see and participate in as the university welcome back former players and students to "Home is where the Govs are".
On Monday, October 17th, things will kick off with a Mechanical Bull Riding & Student Government Association (SGA) T-shirt giveaway, starting at 11:00pm at the MUC Plaza; while that evening at 7:00pm, the university will hold its bonfire, pep rally in the Dunn Center Bowl – where the homecoming court will also be announced.
On Tuesday, October 18th, where will be a country cookout/line dancing event at the MUC Plaza, while the university will host the AP Apollo Talent Show – beginning at 7:00pm – at the Foy Fitness Center.
On Wednesday, October 19th, the campus Spirit judging will begin at 11a.m., while there will be a t-shirt swap at 1p.m., while rounding out the day's events will be a Gov Tug (of war) at the APSU intramural field, beginning at 4:00pm
On Thursday, October 20th, the day's events will begin with a throwback mystery event at the MUC Plaza – starting at 12:30pm – while the annual homecoming concert will begin at 7:00pm, at the Foy Fitness Center, featuring country music performer Frankie Ballard.
On Friday, October 21st, there will be a musical chairs contest at the MUC Plaza, starting at 11:00am; while there will be the schools fight song (Smash Bang) lip sync competition at the Foy Fitness Center, beginning at 7:00pm.
Finally on Saturday, October 22nd, the day begins with the annual homecoming parade – beginning at 11:00am – and will travel in and around the campus.
That will lead up to the homecoming football game at Fortera Stadium, kickoff at 4:00pm, between the Govs and Mercer.
Austin Peay's football team enters the homecoming tilt with an overall mark of 0-6 this season, but has seen improvement over the last four weeks on offense, averaging over 24 points per game over that stretch, and should only see that improve against a Mercer squad – who are 3-3 on the season – that is giving up an average of 32 points per contest this year.
Along with the football game the announcement of the Homecoming King and Queen will be held at halftime.
After the game, the National Pan-Hellenic Council will host a step show at the Foy Fitness Center at 7:30pm. Tickets are $10.00 for APSU students, $15.00 in advance and $20.00 at the door.