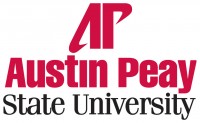 Clarksville, TN – This summer, the North American Interfraternity Conference hosted its 26th Undergraduate Interfraternity Institute (UIFI) in Bloomington, Indiana, and 17 Austin Peay State University students received scholarships to attend the event, which is the largest attendance for this leadership development institute in the University's history.
Top leaders from fraternity and sorority communities across North America were invited to attend one of the 15 sessions of UIFI this summer.
APSU Students receiving Scholarships
Aristeo Ruiz and Tyler Bailey received a scholarship from the Kappa Alpha Order Educational Foundation to attend UIFI.
Clayton McMurtry received a scholarship from Phi Gamma Delta (FIJI) to attend UIFI.
Glenna Beaty of Alpha Delta Pi and Bennett Evans of Kappa Alpha Order received a scholarship from the APSU Office of Fraternity & Sorority Affairs to attend UIFI.
Brandy Blankenship of Alpha Gamma Delta received a scholarship from the APSU College Panhellenic Council.
Austin McKain of Sigma Phi Epsilon received a scholarship from the APSU Interfraternity Council.
Zana Morris of Delta Sigma Theta, Tyler Ragland of Phi Beta Sigma and Jennifer Freeland of Delta Sigma Theta received scholarships from the APSU National Pan-Hellenic Council.
Antonia Stevenson of Delta Sigma Theta, Brooklyn Allen of Alpha Sigma Alpha, Jordan Reedy of Pi Kappa Alpha, Shelby Fultz of Alpha Sigma Alpha, Mason Devers of Alpha Tau Omega, Jordan Hamaker of Chi Omega and Ryan Honea of Kappa Alpha Order received scholarships from the Student Organization Council to represent their organization as they attend UIFI.
During the institute, participants had the opportunity to explore, define and enhance their leadership skills, personal integrity, fraternity and sorority commitment and grow to expect values based action from themselves and those they lead. Further, the institute allows for students to engage with the Bloomington community through the "Into the Streets" program, which is a highlight for Austin Peay students.
Overall, the students enhance their focus on living fraternal values and identifying opportunities for growth while also being able to develop a personal action plan for change in their chapters, councils and communities.
For more information, contact Stephen Dominy, coordinator of Fraternity and Sorority Affairs at APSU, at .