Tennessee Representative Joe Pitts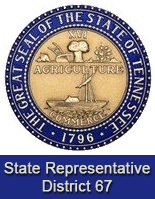 Clarksville, TN – The Austin Peay State University (APSU) Military Student Center is collecting school supplies for military affiliated students attending the university. Your support is needed to help them attain their educational goals, since the majority of military affiliated students are non-traditional students who already have financial obligations outside of their education.
"It is often a financial sacrifice for our soldiers and their families to return to college," said Tennessee State Representative Joe Pitts (D-Clarksville).
"And money for supplies can be in short supply.  We want to remove that concern and burden by making these items available at no cost to these students," stated Pitts.
The school supplies drive will end on August 14th although items can still be donated up until classes begin on August 24th.
All items collected can be brought to the Military Student Center, Morgan University Center Room 120, on the Main Campus.
Other collection sites will include:
Office of Veterans Affairs, Ellington Building on Main Campus, Room 135
Office of Veterans Affairs, Army Education Center on Fort Campbell, Room 137
Vet Success on Campus, Ellington Building on Main Campus, Room 124
We are collecting and distributing the following items:
Binders (1 inch and 2 inch)
Highlighters (all colors)
Index Cards
Folders
File Dividers
Whiteout
Notebooks (wireless, spiral)
College ruled paper
If you cannot make it to campus to drop off the supplies, you may also contact the APSU Military Student Center to arrange pick-up.  Their office information is Military Student Center, Morgan University Center Room 120, phone 931.221.1685 or email at msc@apsu.edu
If you have questions about the above or other issues of concern, please call me at 615.741.2043, or email me at rep.joe.pitts@capitol.tn.gov