Austin Peay Sports Information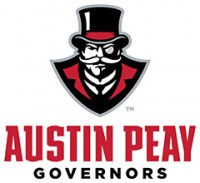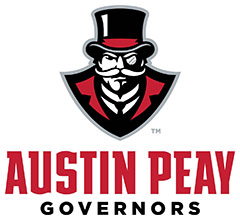 Clarksville, TN – Sophomore Martin Rejman, of the Austin Peay State University men's cross country team, has been named the Copies in a Flash APSU Athlete of the Week.
Rejman won the men's four-mile event at the APSU Cross Country Festival, posting a 20:50 mark as part of contingent that claimed the top four spots in the field en route to a decisive victory.
«Read the rest of this article»

Clarksville, TN – The Clarksville Police Department reports that 14-year-old runaway juvenile Dezohna Olivia Jenkins from Clarksville has been found.
Dezohna had been missing since September 20th, 2015.

Clarksville, TN – Clarksville Police are attempting to locate a local man with seven current arrest warrants and four more warrants pending. Don Lincoln Plunk is described as a 32-year-old white male who stands 5'8" and weighs about 160 lbs.
Charges include three trespassing warrants, two thefts of property, a General Sessions capias, and a Petition to Revoke.
«Read the rest of this article»
Austin Peay Sports Information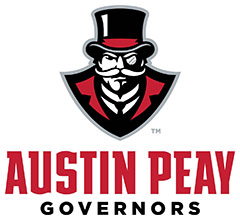 Clarksville, TN – The Drive to 5…500 that is…starts Thursday.
Austin Peay State University athletics and the Governors Club will utilize October to increase its Governors Club membership numbers, with the goal set for 500 total members.
It has been calculated the annual cost of the APSU student-athlete experience is $24,000. Annual donations through the Governors Club membership helps offset the athletic budget and plays a substantial role in providing additional funding for many department and sports-specific enhancements.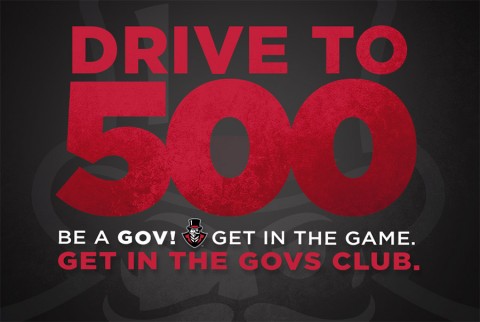 «Read the rest of this article»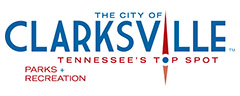 Clarksville, TN – The City of Clarksville's Parks and Recreation Department invites the public to the Clarksville Greenway on Thursday, October 1st to celebrate the official opening of Section II of the Heritage Park Greenway Connection.
«Read the rest of this article»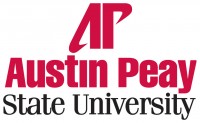 Clarksville, TN – The Austin Peay State University Trahern Gallery, with support from the APSU Center of Excellence for the Creative Arts and the APSU Department of Art and Design, is sharing the work of artist Britney Jo Carroll with the Clarksville community through October 16th.
Carroll uses mixed-media installations to examine her struggles with the expressive and oppressive traditions within gender roles. In her work, she analyzes herself and encourages viewers to examine his or her unspoken fears and desires. «Read the rest of this article»


Clarksville, TN – The Customs House Museum and Cultural Center is located in historic downtown Clarksville, Tennessee. Come explore an entire city block featuring large gallery spaces filled with fine art, science and history.
Some of the events in October at the Museum are: Patterns of History: Quilts from the Collection, Rebellion & Roar: The 1920s, Carla Ciuffo: Girl with a Scar, Celebrating 95 Years of Clarksville Kiwanis, and Raeanne Rubenstein: Sky Portraits.
«Read the rest of this article»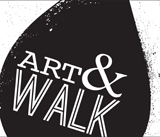 Clarksville, TN – Produced by the Downtown Clarksville Association, First Thursday Art Walk is a free, self-guided tour spanning a 5-block radius that combines visual art, live music, engaging events and more in the heart of Downtown Clarksville.
With 10+ venues, bars and businesses participating each month, the First Thursday Art Walk in Clarksville is the ultimate opportunity to savor and support local creative talent.
«Read the rest of this article»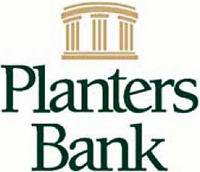 Clarksville, TN – The Planters Bank-Hilldale Gallery will feature works by Bulgarian artist Dolly Georgieva-Gode from Thursday, October 1st – Wednesday, November 4th. Georgieva-Gode works in colored pencils, oils, and oil pastels to create vibrant colorful images. She pays great attention to detail and enjoys experimenting with variety of techniques.
"I like surprising my viewers and myself with always producing something new, exciting and provocative," she says. "Exploring my inner emotions while going through the metamorphosis of life is what inspires me as an artist. A lot of my works have deeper meaning and symbolism that go beyond the surface of the painting."
«Read the rest of this article»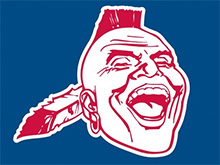 Clarksville, TN – The National League East has been a wonderful dumpster fire in 2015, which has been nice for a number of reasons. For one, that the Mets, Major League Baseball's laughingstock for the past half-decade, not only won the division handily but were the only team that any casual observer would reasonably conclude was run with something approaching competency—a team that was forced to pay a 52-year old man whose last big-league at-bat happened less than a year into George W. Bush's first term $1.2 million on July 1st—will never not be the best.
But my favorite part has been that the Braves incompetence, which happened by design, pales in comparison to the unintentional bungling by the Marlins and Nationals, with the latter's season from hell coming to a head last weekend when sentient sack of Quikrete Jonathan Papelbon attempted to do bodily harm to Bryce Harper, who happens to be the best player in the National League.
«Read the rest of this article»