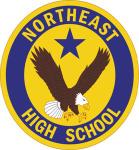 Clarksville, TN – The Northeast High School Lady Eagles Track Team will be hosting 3x Olympian, Deedee Trotter for a speaking engagement on Friday November 13th, 2015 at the school's gymnasium starting at 6:00pm.

Ms. Trotter has participated in the 2004, 2008, and 2012 Olympics. She has won 2 gold medals as a member of the 4x400m relay and a bronze medal in the 400m dash. She is currently training to make her 4th U.S. Olympic Team that will represent the country in Rio, Brazil in August 2016.

Ms. Trotter has dedicated her final 2 seasons of track and field with a campaign she started called "Running 4 the People" in which she is helping people in need as her #1 goal.

Wherever there is a need, it is her mission to be an invaluable resource. This organization was created to be a source of encouragement, motivation, and inspiration to people in need of uplifting. This organization does not just run for the people, they run to the aid of people in need all over the world. Deedee is leading the organizations events and programs; and she is determined to make a difference.

This event is a fundraiser for the 2x TSSAA State Champion track team in 2013 and 2014. The event is open to the public. The cost is $5.00 for students in high school and under and $10.00 for adults. You may purchase tickets in advance or at the door. Please contact head coach, Christina Webb, for any questions at .

Northeast High School is located at 3701 Trenton Road, Clarksville, TN.



Sections
Events
Topics
Clarksville TN, Lady Eagles, Northeast High School, Trenton Road