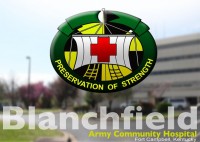 Fort Campbell, KY – In honor of the national observance of Columbus Day, Blanchfield Army Community Hospital (BACH) personnel will observe the federal holiday Monday, October 12th, therefore all primary and specialty care services and pharmacies will be closed.
The Emergency Center, inpatient services as well as supportive supplementary services will remain open to provide inpatient, acute and emergency medical care.
BACH Soldier and Patient-Centered Medical Homes, BACH's primary care services, will remain open Friday, October 9th. BACH specialty and surgical services will participate in a Day of No Scheduled Activities Friday, October 9th and will be closed.
BACH Pharmacies will also operate on a condensed schedule on the DONSA. Both LaPointe and Byrd Pharmacies will be closed Friday, October 9th.
The Main Pharmacy within the hospital will be open from 8:00am to 4:00am and the Town Center and Screaming Eagle Medical Home Pharmacies will be open from 8:00am to 5:00pm Friday, October 9th. The Town Center Pharmacy will open normal Saturday business hours from 8:00am to 4:00am October 10th.
Although BACH's Appointment Line personnel will not be available to schedule appointments Columbus Day, patients may continue to schedule or cancel appointments 24 hours a day, seven days a week at www.TRICAREonline.com
All BACH services will open normal hours Tuesday, October 13th.