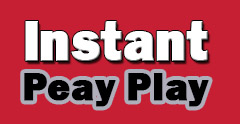 Clarksville, TN – Austin Peay State University's women's and men's golf teams will play their only home events of the school year over the next two weeks, as they host their respective17th Annual F&M Bank APSU Intercollegiate.
The Lady Govs golf team will host their two-day 36-hole event on October 12th and October 13th at the Clarksville Country Club (8:00am start on Monday), while the Govs will play their 54-hole event on October 19th (36-holes) and October 20th (18-holes) at The Links at Novadell.
Both events are free of charge admittance.
For the women's golf team, the F&M Bank Intercollegiate is their first competition in almost a month having last participated in the Murray State Invitational, where they posted their best finish this fall; coming in fifth place.
Joining the Lady Govs (winners of the tournament in 2000 and 2002) in the tournament field will be defending champion Belmont along with Murray State, Tennessee State, Tennessee Tech, Lipscomb, USC Upstate and Cumberland.
Every Lady Govs will play in the event, other than Anna Pope – who is dealing with a rib issue – with Morgan Gardner, Jessica Cathey, Ashton Goodley, AnnaMichelle Moore and Morgan Kauffman playing in team-scoring slots; while Kelsey Schutt, Sarah Struble, Taylor Goodley and Amber Bosworth playing as individuals.
Gardner is coming into the tournament having posted her best finish in her career, coming in second overall at Murray State's invitational, while Cathy – the Lady Govs lone senior on the roster – will look to rebound from a tough outing at Murray State.
The second-place finish was the best by a Lady Govs golfer since Tala Mumford tied for first at the 2013 UAB Beach Blast.
For the men's team, next week's F&M Bank Intercollegiate will be their final event of their fall schedule, having played in four tournaments after this week's Kenny Perry Invitational in Bowling Green, KY.
The Govs are the defending tournament champions (with nine overall wins in the 17-year event) and have been playing better of late having posted two top-10 finishes this fall, including a fall best sixth-place in the SIUE Derek Dolenc Invitational on September 28th and September 29th.
Although the decision on their starting lineup for the F&M hasn't been selected, the Govs have played their last two events with the same starting five in seniors Chris Baker, Austin Kramer and Tyler Phillips, while junior Erik Hedberg and sophomore Justin Arens round out the quintet.
Rounding out the Governors roster this fall are sophomore Alex Rios and freshman Sean Butscher.