APSU Sports Information

Clarksville, TN – Austin Peay State University's volleyball team could not overcome an error-prone outing in a three-set Ohio Valley Conference loss (19-25, 14-25, 19-25) to regular-season champion Murray State, Wednesday night at the Dunn Center.
«Read the rest of this article»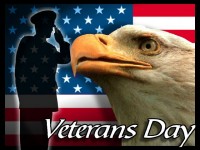 Cunningham, TN – The Montgomery Central Elementary School gave salute our Military in honor of Veteran's Day on Wednesday, November 10th, with their annual "Veteran's Day Celebration" program. Students kindergarden through 5th grade participated in the event with group performances as well as grade level performances.
The program began at 9:00am in the MCES gymnasium. Several area veterans and current members of the Armed Services were on hand to be honored. There was a large turn out for the event with people standing along the walls to hear children paying their respects to our veterans.
«Read the rest of this article»
APSU Sports Information

Clarksville, TN – Jartavius Dobbs, a 6-10, 205-pound forward/center from Columbus (Miss.) High School, has signed a letter of intent to play basketball at Austin Peay State University.
Dobbs, who transferred to Columbus after playing at Aberdeen High School his previous two seasons, opened his senior season with 25 points, 12 rebounds and six blocked shots, Tuesday night, against West Lowndes.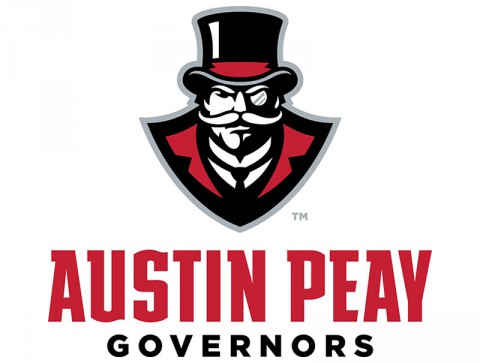 «Read the rest of this article»
APSU Sports Information

Clarksville, TN – Given her family's history, it is little surprise that Towanda, Illinois native Ginny Gerig has decided to continue her volleyball career, signing a letter of intent with Austin Peay State University's volleyball team, Wednesday.
Gerig (pronounced GAIR-ig), a 5-5 libero, comes from a volleyball-centered family with four sisters who played or are playing collegiate volleyball.
«Read the rest of this article»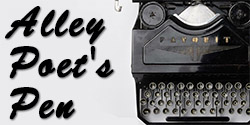 Nashville, TN – Once, in another life, I found myself seated atop the rear of a convertible Corvette in a Veteran's Day parade, cruising 5MPH down the streets of the township where I was an elected councilwoman. I'd been called up last minute (just that morning) by a fellow councilman colleague, as though I was to know of the tradition that existed each year.
There would be a program of festivities and a ceremony set up at the local park. As we waved and smiled at our neighbors and friends, I saw the councilman pull out two typed sheets of paper from the breast pocket of his suit. When I asked what it was, he said, "You know we're making speeches."
«Read the rest of this article»

Clarksville, TN – The artistic talents of Austin Peay State University military-affiliated students will be on display as part of a special exhibit, titled "Showcasing Our Veterans."
The exhibit, now in its second year, is set for November 12th from 10:00am – 2:00pm in the APSU Morgan University Center lobby, and features works of art by APSU students and faculty who have served in the military.
«Read the rest of this article»
APSU Sports Information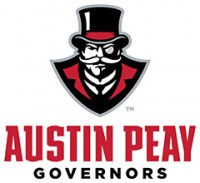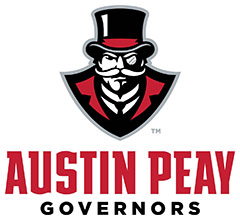 Clarksville, TN – Senior libero April Adams, of the Austin Peay State University volleyball team, has been named the Copies in a Flash APSU Athlete of the Week.
Adams led the Lady Govs with 65 digs in three matches—all wins—for Austin Peay last week, concluding the week with a 31-dig outing in Saturday's Senior Day outing against UT Martin.
In addition to her 65 digs, the Ashland City, Tennessee, native had just five receiving errors in 76 attempts (93.4 percent) and recorded four aces in three matches.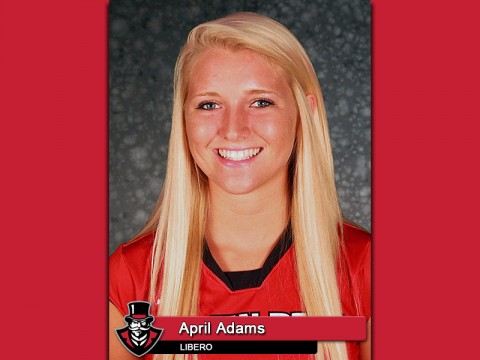 «Read the rest of this article»
Written by Army Staff Sgt. Tina Villalobos
301st Public Affairs Detachment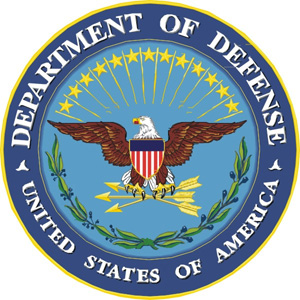 Hohenfels, Germany  – Although World War I officially ended June 28th, 1919, the fighting had stopped several months earlier, when "an armistice … between the Allied nations and Germany went into effect on the eleventh hour of the eleventh day of the eleventh month."
U.S. President Woodrow Wilson declared November 11th as Armistice Day, according to the Veterans Administration. Through legislation passed June 1st, 1954, Nov. 11 became Veterans Day — a day to honor American veterans of all wars.
Since the 9/11 attacks against America, many U.S. service members have become seasoned warriors, some with multiple deployments under their belts. Many troops have chosen to continue their service in the military.
«Read the rest of this article»

Montgomery County, TN – Clarksville Street Department is the latest city department to become Clarksville-Montgomery County Green Certified.
City of Clarksville Mayor Kim McMillan, Montgomery County Mayor Jim Durrett and Chamber Vice President Melinda Shepard were present at the green ribbon cutting to congratulate the employees.
«Read the rest of this article»
Washington, D.C. – World War I, also known as "The Great War" at the time,  officially ended when the Treaty of Versailles was signed on June 28th, 1919, in the Palace of Versailles outside the town of Versailles, France.
However, fighting ceased seven months earlier when an armistice, or temporary cessation of hostilities, between the Allied nations and Germany went into effect on the eleventh hour of the eleventh day of the eleventh month. For that reason, November 11th, 1918, is generally regarded as the end of "the war to end all wars."
«Read the rest of this article»