Clarksville, TN – The Tennessee Department of Transportation (TDOT) has issued an update on the construction project currently underway at I-24 and SR 237 (Rossview Road) in Clarksville-Montgomery County.
The last three months have been exceptionally busy, as contract crews work to complete Phase I and begin Phase II.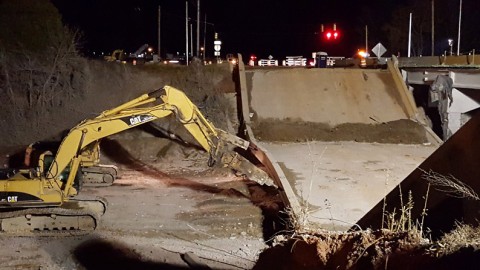 Last month, the old overpass bridges were demolished. I-24 was shut down for two weekends to implode the structures and remove debris.
With the old bridges gone, traffic was shifted to the completed portion of the new bridges. In the coming months, the remaining portion of the bridges will be built, which will include three additional lanes.
Work is being finalized on roadway embankments, storm drain installation, and utility relocation for Phase I. Phase II will begin soon and will include similar work needed to complete the project.
Construction is also underway on International Boulevard, with Phase I complete. Paving and curb and gutter work is expected to be done in the next several weeks.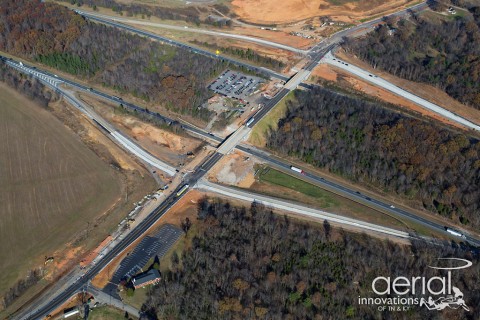 As the next phase of construction begins, lane closures may be necessary. The second half of the bridges will require beams to be set, and traffic will need to be halted to do so. Dates and times of specific lane closures will be provided when the schedule is finalized.
The contract letting for the new Park & Ride facility site at Exit 11 (SR 76 / Martin Luther King Jr. Parkway) is scheduled for February, with construction to follow. Remember, riders will continue to use the current Park & Ride facility at Exit 8 until construction of the new site is completed.
Key Project Events
Old overpass bridges demolished
Traffic shifted to newly built bridges
Temporary ramp detours and traffic signals remain at Rossview Road interchange
Contract for work on new Park & Ride facility expected soon
Announcements
Lane closures are expected in the coming months in order to set beams for Phase II of bridge construction. Advance notice will be provided once dates/times are set.
A new web page has been created for this project. Visit www.tn.gov/tdot/topic/i-24t-exit-8-sr-237-rossview-road for more information.