Nashville, TN – The National Weather Service (NWS) in Nashville has extended the Flood Warning for Red River at Port Royal until Saturday, May 28th, at 2:48am.
At 7:00am on Friday, May 27th, the stage was 29.8 feet and rising. Minor flooding is forecast. Flood stage is 30.0 feet.
The Red River is forecasted to rise above flood stage this morning and continue to rise to near 31.0 feet this afternoon.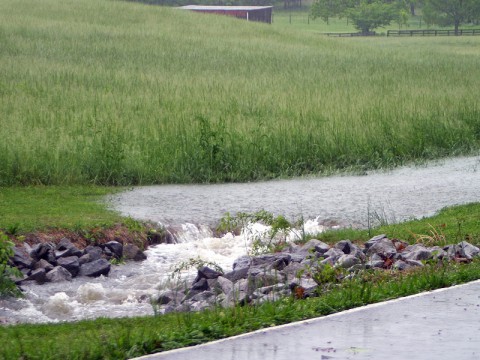 At 33.0 feet, flooding of Port Royal State Park begins.
At 30.0 feet, low lying agricultural areas along the Red River from the Kentucky State Line to Adams, past Port Royal State Park, and on the Sulpher Fork from near Springfield to near Cedar Hill, to Port Royal State Park begin to flood
Counties Affected: Montgomery County and Robertson County.