Clarksville, TN – On Friday, June 17th, the Trinity Episcopal Church will host an interfaith memorial vigil with local churches at 7:00pm.
All members of the community are invited to attend this interfaith service which will remember the victims of the Orlando, FL tragedy.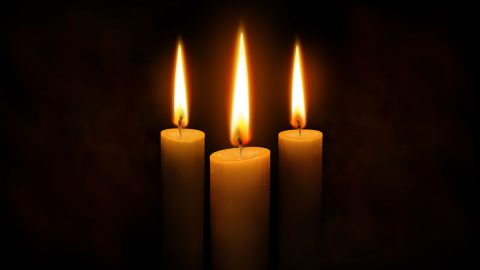 Readings, song, as well as a reciting of all the victim's names are included in this ceremony. Clergy will be available for one-on-one healing prayer, laying on hands, and words of comfort after the service.
It is our intention to bring together the diversity of the people that make up Clarksville, TN.
We will mourn and celebrate the lives lost in Orlando, FL. As people of faith, we face the suffering caused by gun violence, believing that healing is possible.
"At this point in our communal lives, we have watched – too many times – people, our fellow humans, our fellow Americans, become victims of gun violence. We have watched – too many times – as our peers, friends, and loved ones have fallen victim to marginalization, hate, and violence," said the Rev. Meghan Holland, rector of Trinity Episcopal Church.
"This prayer vigil is an opportunity for those in Clarksville, regardless of faith, to remember and mourn the loss of life we experienced in Orlando. It is also an opportunity for our prayers to urge us into action," stated Holland.
"My hope is that people come away with a sense of divine healing, reminded that we are called to love each other without exception and respect the dignity of every human being," Holland said.
About the Trinity Episcopal Parish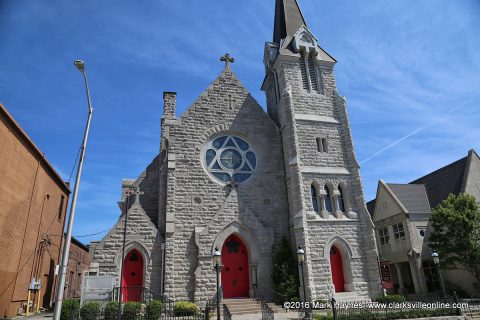 Trinity Episcopal Parish in Clarksville was founded in 1832 and is one of five oldest Episcopal parishes in Tennessee. Their Mission is to seek and serve God in Christ through worship in the Anglican tradition.
They provide opportunities for spiritual growth and ministry to ourselves, and others, all within an accepting and diverse community.
The Trinity Episcopal Parish is located at 317 Franklin Street, Clarksville, TN.
For more information call 931.645.2458 or visit our Web site at www.trinityparish.com