Clarksville, TN – APSU's Office of Housing, Residence Live and Dining Services is experiencing one of the largest influxes of applications in the history of the Austin Peay State University University.
As a result of the increase, Joe Mills, assistant vice president and director of housing, has made arrangements with two local hotels in preparation for an overflow of students seeking campus housing.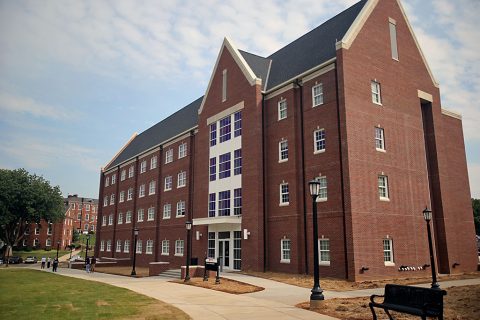 The increase coincides with a significant upsurge in freshman applications for admission. As of July 18th, the University has experienced an increase of more than 65 percent compared to last year's applicant pool.
"We've seen one of the highest influxes of housing applications in recent years and have to make alternative arrangements to accommodate those students," Mills said. "However, this is not the first time we've had to make arrangements with local hotels. We had to contract with a local hotel in 2011, prior to us building Castle Heights, Governors Terrace North and South and Eriksson Hall. This expanded our capacity from approximately 1,500 to 2,000."
Once university housing reached its approximate capacity, the housing staff began informing applicants there was a possibility they may be staying in a hotel. Once the contracts were finalized last week, housing staff sent letters outlining details to affected students.
As the APSU housing office receives cancellations prior to or during the semester, students in the hotels will be assigned to a residence hall based on the date they applied for housing.
There are some perks to having the option of staying in the hotels, which includes weekly linen service, shuttles to and from campus and breakfast at the hotel, all at no additional cost. Also, each hotel room has a refrigerator, microwave and television.
The hotels selected were required to have interior corridors as an added layer of security. Residence staff will be staying in the hotels with students and operating in the same manner as on-campus housing, conducting room checks and serving as a liaison with the housing staff for any student housing code of conduct issues.
For questions or additional information about university housing, please contact the APSU Housing and Residence Life office by phone at 931.221.7444, by email at or see the latest updates online by visiting www.apsu.edu/housing/fall-2016-overflow-housing