Montgomery County, TN – All Clarksville-Montgomery County School System Elementary Schools will host a Back to School Night this Friday, August 5th from 5:00pm until 7:00pm.
School starts August 8th! Middle School Open House is August 18th and High School Open House is August 25th, also from 5:00pm until 7:00pm.
Clarksville, TN – The Friends of Dunbar Cave sponsor Cooling at the Cave, a family event once every year. The event was held Saturday, July 30th. This year's music was provided by Cumberland Winds Jazz Project, an 18-piece ensemble that was perfect for the venue.
Their cool jazz thrilled a crowd of more than 300—couples, families with small children, people with their well-behaved dogs, and jazz lovers of all ages. With songs like "String of Pearls," Tuxedo Junction," "Stardust," and other favorites, Cumberland Winds enchanted the on-lookers with their finesse and pleasing harmonies.
«Read the rest of this article»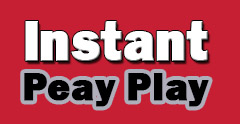 Clarksville, TN – The first day of fall may not be officially until September 23rd, but the calendar's change to August means Austin Peay's return to not only the class room but the field of athletic competition is right around the corner.
Classes on the main Austin Peay campus are set to begin in just three weeks, on August 22nd, but even before the first lecture or lab the Governors Athletic Department will see plenty of action with the return of fall sports – as well as off-season practices for several other sports.
«Read the rest of this article»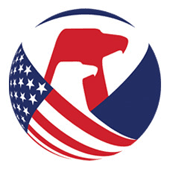 Washington, D.C. – U.S. Consumer Product Safety Commission (CPSC) reports this recall involves the Marvel Thanos Infinity Gauntlet oven mitts. The oven mitt's outer shell is 100% polyester in primarily a golden yellow color with blue, purple, green, red and black accents.
The Marvel logo can be found on the upper center part of the oven mitt. Made in China and UPC code 15129322 are printed on the care label on the inside seams of the oven mitts.
«Read the rest of this article»
Written by Preston Dyches / DC Agle
NASA's Jet Propulsion Laboratory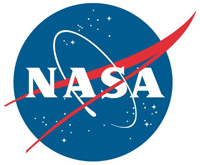 Pasadena, CA – Five years after departing Earth, and a month after slipping into orbit around Jupiter, NASA's Juno spacecraft is nearing a turning point. On July 31st at 12:41pm PDT (3:41pm EDT), Juno will reach the farthest point in its orbit of Jupiter for the first time, known as "apojove," 5 million miles (8.1 million kilometers) from the giant planet.
After that point, Jupiter's gravitational grip on Juno will cause the spacecraft to begin falling back toward the planet for another pass, this time with its scientific eyes wide open.
«Read the rest of this article»