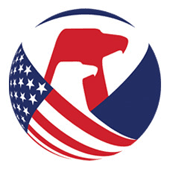 Washington, D.C. – U.S. Consumer Product Safety Commission (CPSC) reports this recall involves the Marvel Thanos Infinity Gauntlet oven mitts. The oven mitt's outer shell is 100% polyester in primarily a golden yellow color with blue, purple, green, red and black accents.
The Marvel logo can be found on the upper center part of the oven mitt. Made in China and UPC code 15129322 are printed on the care label on the inside seams of the oven mitts.
Recall Summary
Name of product: Marvel Thanos Infinity Gauntlet oven mitts
Hazard: The oven mitts lack thermal protection, posing a burn hazard to consumers.
Consumer Contact: Loot Crate toll-free at 855.456.6827 from 8:00am to 6:00pm PT Monday through Friday or online at www.lootcrate.com and click "Important Oven Mitt Recall" at the top of the page for more information.
Units: About 360,000 (in addition, about 15,000 were sold in Canada and about 380 were sold in Mexico)
Incidents/Injuries: The firm has received 241 reports of burn injuries, including reports of the glove melting and burning consumers' skin.
Remedy: Consumers should immediately stop using the recalled oven mitts, destroy them and contact Loot Crate to receive a replacement product of equal or greater value.
Sold exclusively at: www.lootcrate.com as an item included in their May 2016 subscription "Power"-theme box. The subscription was available from April 2016 through May 2016 for about $20.00.
Distributor(s): Loot Crate, Inc. of Los Angeles, CA, supplied by ICUP, Inc. of Cherry Hill, NJ.
Manufactured in: China
About the U.S. Consumer Product Safety Commission
The U.S. Consumer Product Safety Commission is charged with protecting the public from unreasonable risks of injury or death associated with the use of thousands of types of consumer products under the agency's jurisdiction. Deaths, injuries, and property damage from consumer product incidents cost the nation more than $1 trillion annually. CPSC is committed to protecting consumers and families from products that pose a fire, electrical, chemical or mechanical hazard.
CPSC's work to help ensure the safety of consumer products – such as toys, cribs, power tools, cigarette lighters and household chemicals -– contributed to a decline in the rate of deaths and injuries associated with consumer products over the past 40 years.
Federal law bars any person from selling products subject to a publicly-announced voluntary recall by a manufacturer or a mandatory recall ordered by the Commission.