Clarksville, TN – Clarksville Police investigation into the death of Julie Rosario has led to the arrest of 23-year-old Kymber Green and 27-year-old Reginald Pope. Ms. Green and Mr. Pope were arrested in Portland, TN with the assistance of the Portland Police Department.
Ms. Green and Mr. Pope have been charged with Criminal Homicide and are currently being held in the Montgomery County Jail without bail.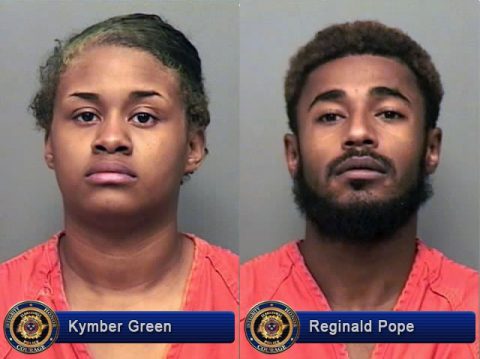 Julie Rosario was found dead on November 3rd, 2016 at the 400 block of Beech Street.
CPD arrested 18-year-old Javian Jakeil Hawkins the same day the body was found in connection to the homicide.
This is an ongoing investigation. Anyone with information is urged to call Detective Frederick McClintock at 931.648.0656 Ext 5465 or call or text CrimeStoppers TIPS Hotline at 931.645.TIPS (8477). Or visit their website at www.p3tips.com/591
Kymber Green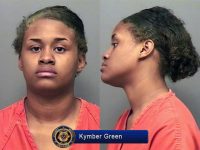 Name: Kymber Green
Gender: F
Race: B
Address: East Summits Heights, Clarksville, TN
Arresting Officer: Frederick McClintock
Charged With: Criminal Homicide; 1st, 2nd, Etc., Murder; Driving on Revoked License, Light Law
Booked Into: Montgomery County Jail
Bond: $0.00
Reginald Pope
Name: Reginald Pope
Gender: M
Race: B
Address: Autumnwood Boulevard, Clarksville, TN
Arresting Officer: Frederick McClintock
Charged With: Criminal Homicide; 1st, 2nd, Etc., Murder
Booked Into: Montgomery County Jail
Bond: $0.00