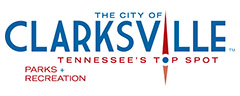 Clarksville, TN – The Clarksville's Parks and Recreation department invites you to enjoy New Providence Pool, located at 168 Cunningham Lane, this fall and winter!
New Providence Pool opens its doors for its indoor season on Monday, December 5th.
New Providence Pool is the only public indoor pool in the City of Clarksville.
Located off Fort Campbell Boulevard at 168 Cunningham Lane, the pool offers swim lessons, water fitness classes, lap swim, and open swimming through May.
The pool also offers a children's pool area, a climbing wall, diving board, and a concession stand for drinks and snacks. An ADA accessible hydraulic lift chair allows those with special needs to enjoy the pool.
The facility is open daily Monday-Thursday from 9:00am to 12:00pm and 3:30pm until 8:00pm. Lap swim is available Monday- Friday from 6:30am to 9:00am. Weekend hours are 12:00pm to 6:00pm on Saturdays and 1:00pm to 6:00pm on Sundays.
Daily admission is only $3.00 Monday-Friday, and $5.00 Saturday and Sunday. Seasonal and year-round pool passes are also available.
From Toddler Splash to Silver Splash, New Providence Pool is once again offering a variety of programming for all ages. The pool also features a variety of special events throughout the year to include:
Adaptive Swim Day
Learn more about our Adaptive Swim Lessons, become familiar with the pool and meet our instructors on Friday, December 9th from 10:00am to noon. Swimmers will have the opportunity to enjoy the water, access the water play equipment (Wibits) and enjoy refreshments. Cost is $1.50 per person, including adults. Pre-registration is not required, attendees can pay at the door.
Elf Splash
This year your child can swim with Santa's helpers at Santa's Workshop! North Pole dwellers like to escape the cold by taking a dip in a heated pool. Join Santa's helpers on December 17th from 2:00pm to 4:00pm to enjoy crafts, ornament making, face painting and all kinds of holiday fun. Cost is $5.00 per person and includes admission to the pool.
New Year's Eve Splash
Ring in the New Year with family and friends at the family-friendly New Year's Eve Splash on December 31st beginning at 8:30pm. It's the perfect way to celebrate the start of 2017. Enjoy music, refreshments and free access to "The Aqua Run" wibit and "The Aqua Climb" climbing wall. Pool partiers can also enjoy a giant, inflatable waterslide! Don't miss the beach ball drop at midnight.
No need to reserve your spot! 2016 New Year's Eve Splash festivities are included with daily admission ($5.00). Open to all ages, though minors ages 17 and under must be accompanied by a parent or adult guardian after 10:00pm.
Lifeguards
New Providence Pool is now hiring lifeguards! Make this summer count! Earn $8.00 an hour, feel a sense of pride working in an important position, and make new friends amongst co-workers all while making a difference in your community.
Applicants must be at least 15 years of age and able to pass a swim test that consists of swimming 300 yards continuously, treading water for two minutes without the use of arms or hands and successfully completing a timed event within 1 minute and 40 seconds. Apply in-person and take your swim test at New Providence Pool. Training and certification is available.
To better prepare those interested in becoming a lifeguard, New Providence Pool will host training sessions from 11:00am to 1:00pm on Saturdays, January 7th-February 27th. The training camp will help participants build stamina in preparation for the swim test. There is no cost to attend the training camp other than daily admission ($5.00).
For more details on New Providence Pool, call 931.472.3380 or visit www.cityofclarksville.com/aquatics