Clarksville, TN – On Tuesday, March 4th, 2017, around 4:16pm, a 57 year old man, riding a 2002 Harley motorcycle was traveling north on Riverside Drive in the left travel lane when the traffic stopped abruptly in front of him.
He swerved into the center lane to avoid a collision and laid the motorcycle down. He was ejected off the motorcycle and rolled multiple times.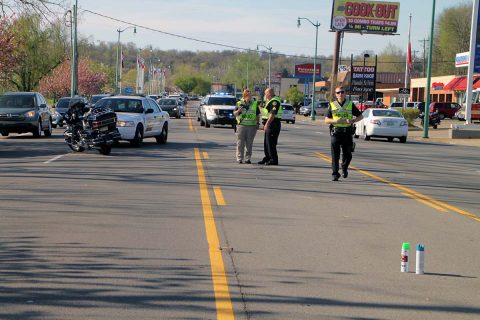 He was transported by ambulance to Tennova Healthcare-Clarksville to be treated for his injuries.
Charges are pending.
CPD Larry Harry is the lead crash investigator.