Clarksville, TN – On Wednesday, May 31st, 2017 around 12:17pm, Clarksville Police report a Blue Chevy Trailblazer, driven by a juvenile female was on Wilma Rudolph Boulevard, southbound in the left turn only lane, entered the left travel lane, and attempted to make a right turn onto Old Trenton Road and collided with a Clarksville Transit System bus traveling southbound in the right travel lane.
The collision caused the bus to leave the south side of roadway onto the embankment.
«Read the rest of this article»

Clarksville, TN – Clarksville Police are requesting the public's assistance identifying a burglary suspect.
On the morning of May 25th, between 1:00am and 4:00am, there were nine vehicle burglaries which encompassed several subdivisions located off of Trenton Road/Exit 1 area. This is usually referred to as Car-Hopping.
The suspects will walk through neighborhoods looking for targets of opportunity such as unlocked/not secured vehicles.
«Read the rest of this article»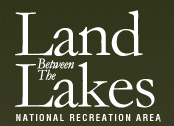 Land Between the Lakes, KY/TN – On Saturday, June 3rd, 2017, Land Between the Lakes National Recreation Area invites the public to help with general trail maintenance of the Canal Loop Trail. In celebration of the 25th Annual National Trails Day, the volunteer effort will enhance the hiking experience for visitors.
"Trails provide a great way to enjoy America's Great Outdoors," commented Kyle Varel, Trails Manager at Land Between the Lakes. "We offer hundreds of miles of scenic trails for hikers, bikers and riders."
«Read the rest of this article»
Written by Capt. James Sheehan
U.S. Army Africa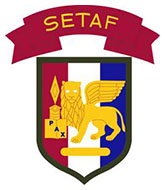 Accra, Ghana – Participants from 20 countries celebrated the conclusion of United Accord 2017, a combined-joint military exercise at the Kofi Annan Peacekeeping Training Centre, Accra, Ghana, May 30th.
United Accord 2017 included three distinct components designed to train Soldiers from entry-level lower enlisted to the high-profile senior commanders. From May 19th to 30th, service members completed a command post exercise, field training exercise, and jungle warfare school.
UA 2017 provides an opportunity for regional African partners to develop relationships, enhance interoperability and hone mission command skills required to conduct peacekeeping operations in the region.
«Read the rest of this article»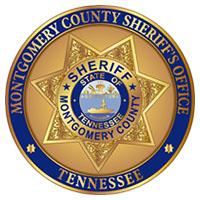 Clarksville, TN – Montgomery County Sheriff's Office (MCSO) beloved Belgian Malinois K9 Mallie passed away Tuesday afternoon from complications due to medical conditions.
Mallie was born on July 29th, 2008. She spent her first few months under the care and training of the late MCSO Sergeant Gill Wood.
She started her career in law enforcement in 2008 with the Cheatham County Sheriff's Office (CCSO). According to her handler Deputy Scott Demonbreun she excelled at tracking and drug interdiction.
«Read the rest of this article»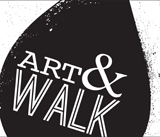 Clarksville, TN – Produced by The Downtown Clarksville Association, First Thursday Art Walk is a free, self-guided tour spanning a 5-block radius that combines visual art, live music, engaging events and more in the heart of Downtown Clarksville.
With 10+ venues, bars and businesses participating each month, the First Thursday Art Walk in Clarksville is the ultimate opportunity to savor and support local creative talent.
«Read the rest of this article»
Big screen, food trucks set stage for tonight's game
Clarksville, TN – Food and beverage trucks and a 17-by-30 foot screen will greet hockey fans who gather downtown for the City of Clarksville's Predators viewing party tonight near City Hall.
The Clarksville Parks & Recreation Department and CDE Lightband will stream Game 2 of the NHL Stanley Cup Finals to the huge screen on the First Street side of City Hall.
«Read the rest of this article»

Clarksville, TN – On Tuesday, May 30th, 2017 around 4:30pm, Clarksville Police report witnesses saw a man slumped over in the passenger seat of a 2001 Ford Expedition with a trailer, traveling north on Providence Boulevard.
The uncontrolled vehicle crossed the continuous left turn lane and two southbound lanes, went off the roadway and crashed into a building at 208 Providence Boulevard.
«Read the rest of this article»

Clarksville, TN – The Customs House Museum and Cultural Center is located in historic downtown Clarksville, Tennessee. Come explore an entire city block featuring large gallery spaces filled with fine art, science and history.
Some of the events in June at the Museum are: Eric Buechel: The Familiar, This Is My Story, Art of the Staff, Flying High, Flag Day, and Tales & Rails.
«Read the rest of this article»
Clarksville Mayor Kim McMillan will kickoff program June 3rd at Downtown Market
Clarksville, TN – Looking for a fun, easy way to ramp up your organization's wellness program? Or get a personal improvement project started?
Then join Healthy Clarksville/Mayor's Fitness Council for Walk Across Tennessee. Developed by University of Tennessee Extension, the Walk Across Tennessee campaign is designed to get Tennesseans on the path to health and fitness.
«Read the rest of this article»