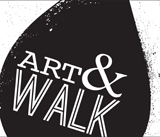 Clarksville, TN – Produced by The Downtown Clarksville Association, First Thursday Art Walk is a free, self-guided tour spanning a 5-block radius that combines visual art, live music, engaging events and more in the heart of Downtown Clarksville.
With 10+ venues, bars and businesses participating each month, the First Thursday Art Walk in Clarksville is the ultimate opportunity to savor and support local creative talent.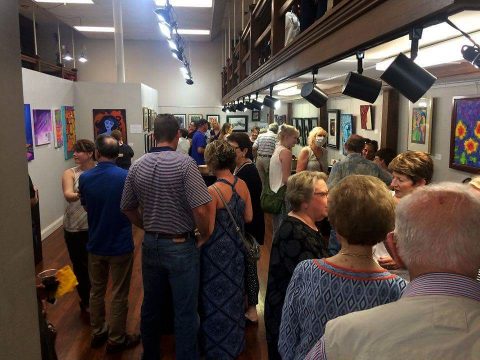 The June Art Walk will be held June 1st from 5:00pm to 8:00 pm at the shops and galleries on Public Square, Franklin Street, and Strawberry Alley.
The participating businesses are listed below as well as a description of the work they will be exhibiting and services they will be offering during the event.
The Framemaker (705 North Second Street)
For over two decades, The Framemaker has offered a unique selection of frames and art services to the Middle Tennessee area.
Artist Information
Where I Find Peace: Photography by Tabitha Sweitzer
The Framemaker proudly presents photography by Tabitha Sweitzer. This exhibit is part of Clarksville's First Thursday Art Walk on June 1st, 2017. An opening reception will be held from 5:00pm to 8:00pm. The exhibit will remain on display at the Framemaker throughout the month of June during normal business hours (Monday through Friday 10:00am to 5:00pm).
Tabitha Sweitzer received a BA in Studio Arts with a concentration in Photography from Austin Peay State University in 2014. She is currently working on an MA in Art History with a concentration in Ancient Mediterranean Arts at The Academy of Arts University.
Tabitha states. "While visiting Greece in the summer of 2016, many of the locations I visited brought me a deep peace that I was able to translate into this series of photographs".
The Framemaker is located at the corner of North Second Street and Georgia Avenue, across from the Clarksville Academy.
Edward's Steakhouse (107 Franklin Street)
Artist Information
Edward's Steakhouse will feature local artist, Gladys Mitchell, during the June First Thursday Art Walk.
Gladys Mitchell moved to Clarksville 20 years ago when her husband retired from the military. Though she painted a little over the years, she really got serious about painting when her husband was diagnosed with cancer and she was diagnosed with MS.
"Painting really helps to channel my stressful energy. I mostly paint windows. I also like black and white on canvas. The paintings helped to express my feelings during the onset of my husband's cancer an continue to do so. My paintings have no rhyme or reason, I just look at a blank window or canvas and paint what comes to mind. I hope you enjoy my work as much as I do when each piece is done"
Stop in, see the art, listen to the live piano and enjoy the Thursday night special, 1/2 priced $7.00 appetizers and 2 for 1 draft drink specials.
The Roxy Regional Theatre (100 Franklin Street)
Peg Harvill Gallery
Artist Information
During the month of June, the Roxy Regional Theatre's Peg Harvill Gallery will host local artist, Miranda Herrick and Nathan Parker.
Miranda Herrick will be presenting her newest pattern-based series "Experiments in Neutrality." Nathan Parker will be presenting a series of acrylic paintings featuring historical pirates. Both artists are natives of Clarksville, TN and studied at APSU.
Additional gallery hours are Monday through Friday, 9:00am – 2:00pm.
For tickets to and information about our current production, "The Pirates of Penzance, Jr.", please visit www.roxyregionaltheatre.org or call the box office at 931.645.7699.
Downtown Artists Co-op (96 Franklin Street)
The DAC is an association of talented local artists and interested patrons dedicated to promoting the visual arts in the Clarksville/Montgomery County area.
Our objectives are to sponsor art exhibitions of work by Co-op members and regional artists, to provide continuing support for the Co-op and its membership through the sale of art work, to encourage arts education with outreach programs and scholarship fundraisers, and to develop membership services which directly support the arts community.
Artist Information
Downtown Artists Co-op (DAC) is proud to announce 'FoundScapes', an exhibit of Fine Art Photography by member artists Mark Griggs and Shane Moore. The opening reception will be on Thursday, June 1st from 5:00pm till 8:00pm. John and Sally Doubler will provide music for the opening reception.
In addition to FoundScapes, this month features member artist Janet Felts in north window and a Clarksville-themed installation featuring work by many DAC Members in the south window. As always, there is all manner of new work on display throughout the rest of the gallery.
Mark Griggs, 86, has a passion for photography and has since he was a child. As a Navy Veteran and a Field Engineer, he has travelled the world; from Europe to Africa, to the Pacific and Far East, and all over the USA. He and his artist wife Audrey settled in Clarksville around 1989-1990. Audrey was ill and sadly she passed away, but Mark stayed here in Clarksville and eventually began taking some Art courses at APSU.
Soon he found himself working as an Art Technician at APSU. He became close with many faculty members, artists and students in the community. Words cannot describe what Mark has meant to so many artists, young and old. As a "go to guy" in APSU's Art Department, Mark went above and beyond to help anyone who needed help.
Mark has been an active DAC Member since it's inception over sixteen years ago. He has played a pivotal role at DAC through the years. He is also a long-time member of Clarkville's Friends of Photography. He has exhibited in many solo/duo/group photography exhibits over the last twenty years and has won numerous awards.
In FoundScapes, he is showing recent work, highlighted by found glass negatives from the early 1900s he has printed using the Vandyke Brown alternative process.
Shane Moore shares the same passion for darkroom/film photography as his friend Mark. Also a founding member of DAC, he has been an active fine art photographer since 2000. Shane's work for FoundScapes consists of darkroom silver prints from film. His subject matter is all found and could be described as landscape, seascape, skyscape, nightscape or anyscape, and thus the name of the exhibit was born.
His recent work is featured in this exhibit and all images were hand-printed and toned in his darkroom within the last year.
"Mark means so much to me," says Shane, "He helped me countless times when I started in photography. Whether it was help with chemicals, equipment, some sage advice or just positive encouragement, Mark was just a blessing to me and to every student he ever helped (he helped everyone). Ask anyone who knows Mark Griggs and you will be floored. It is an incredible honor to exhibit with Mark. I have had many solo/duo exhibits, but this is the most special I have ever done."
The DAC will be serving up fabulous appetizers and wine during the opening reception. As always, the DAC opening is a central part of Clarksville's First Thursday Art Walk, a wonderful evening of art, music and more in beautiful Historic Downtown Clarksville. First Thursday Art Walk occurs regularly on the first Thursday of each month.
FoundScape will be on display the entire month of June. The DAC Gallery is located at 96 Franklin Street, in Downtown Clarksville, TN. DAC hours of operation are: Tuesday – Friday, 12:00pm-4:00pm and Saturday, 9:00am-5:00pm. See the DAC website at www.downtownartistsco-op.com or follow/like us on Facebook for more information about DAC.
Sincere thanks to F&M Bank, Jim Clemmer, Hand Family Companies, Glen Edgin @ The Framemaker, Sango Fine Wines & Sprits for sponsoring this month's exhibit.
Yada Yada Yada Deli (100 Strawberry Alley)
Artist Information
Yada Yada Yada Deli is proud to host Khari Turner during the June First Thursday Art Walk.
Khari Turner born on April 26th, 1991 in Milwaukee, WI. I lived in Milwaukee until fall of 2015 and moved to Tennessee to attend Austin Peay State University to join the cheerleading team and pursue my passion in fine arts. I was raised by a single mother and my grandparents for much of my life.
At the age of about 8, I took an interest in art. Growing up I was in many programs, the most important being a non profit called Lake Valley Camp, later working with them as Art Director.
Through the efforts of this camp my goal is to start an organization that specializes in giving back efforts to young artist and creating murals in low income environments to promote community health, pride, and clean neighborhoods.
Journey's Eye Studio (131 Franklin Street)
Artist Information
Journey's Eye Studio is proud to host locals artist, David Smith, during the June First Thursday Art Walk.
David Smith is a retired U.S. Army Still Photographer. He arrived in Clarksville in 1976 as a member of the 101st Airborne Division. Later he returned to Clarksville with his family and has recently returned to his passion of photography. Smith regularly participates in the monthly Art Walk that takes place in Historic Downtown Clarksville.
He has also donated his beautiful images to the Roxy Regional Theatre, Montgomery County Humane Society, Sunset Rotary and the United Way. Smith's Photographs have been exhibited in the Tennessee State Museum, the Customs House Museum, and are currently on display at, Journey's Eye Studio, Clarksville City Hall.
I feel that it is important, as an artist, to help preserve history through photographs. Most of my images detail cityscapes and scenic vistas of the beautiful Clarksville, TN area, while other capture the magnificence of our Tennessee State Parks.
Customs House Museum (200 S. 2nd Street)
The Customs House Museum and Cultural Center is Tennessee's second largest general interest museum. It features fine art, history, and children's exhibits.
Exhibits
The Harmon and Harriet Kelley Collection of African American Art: Works on Paper
May 9th – August 1st | Orgain, Bruner & Crouch Galleries
This exhibition is one of the most comprehensive traveling exhibitions ever organized featuring works on paper by African-American artists from the 19th, 20th, and 21st centuries.
The 70 works in the exhibition include drawings, etchings, lithographs, watercolors, pastels, acrylics, gouaches, linoleum cuts and color screenprints by such noted artists as Ron Adams, Benny Andrews, Romare Bearden, Aaron Douglas, Jacob Lawrence, Charles White, Elizabeth Catlett, John Biggers, Henry Ossawa Tanner, Eldizer Cortor, Margaret Burroughs, and many other outstanding artists.
This highly acclaimed exhibition has been featured in major museums stretching across America, and Clarksville is its only scheduled stop in a contiguous twelve-state region in our part of the country. The exhibition was organized by Landau Traveling Exhibitions, Los Angeles, CA.
Eric Buechel: The Familiar
June 2nd – July 30th | Planters Bank Peg Harvill Gallery
Eric Buechel grew up in a rural northern area of New Jersey, just west of Manhattan and attended the DuCret School of Art in Plainfield, New Jersey. He then transferred to Broward College in South Florida and earned a degree in fine art.
Since moving to Tennessee in 2002, Buechel has focused exploring art the camera. His three year battle with cancer gave him the desire to create with a new found perspective.
This Is My Story
June 8th – October 15th | Jostens Gallery
Women writers representing multiple decades share their thoughts of who they are on May 14th, 2017 (Mother's Day). Their writings are suspended on cloth, hung "clothesline style" in the gallery.
Art of the Staff
June 1st – July 24th | The Leaf Chronicle Lobby
See art in a variety of mediums created by the staff of the Customs House Museum and Cultural Center.
Forward March
March 7th – July 30th | Kimbrough Gallery
This exhibit showcases maps, documents, dioramas, flags, and photos from several wars, featuring objects from the collection of Dr. John Olson.
Reading Appalachia: Voices from Children's Literature
March 23rd – August 20th | Memory Lane
This groundbreaking exhibition of Appalachian children's literature examines seminal titles published since the 1800s. Come explore our region's literary heritage and see how children's literature tells the story of Appalachia. This is a traveling exhibit from East Tennessee Historical Society and Knox County Public Library.
Mildred & Mable's (109 Franklin Street)
Mildred & Mable's is a unique and fun gift boutique offering something special for every occasion. Custom monogramming and gift baskets available for babies, birthdays, weddings and more.
Mildred and Mable's is proud to support the April First Thursday Art Walk. Stop in and check out and new look and all of the great gift and clothing options to transition you into the warmer months!
Rogate's Boutique (115 Franklin Street)
You are sure to find something new and exciting each time you visit Rogate's Boutique! Our store offers all the latest amazing fashion trends, while remaining focused on timeless style. And we know how much fun shopping should be, so you can always expect to have a great time here.
Rogate's Boutique is proud to support the June First Thursday Art Walk. Stop in an find a few new things to welcome the warmer temperatures into your wardrobe!
Couture Crush (101 Franklin Street)
Couture Crush is proud to support the June First Thursday Art Walk. Find some new additions for your Spring wardrobe during the April First Thursday Art Walk!