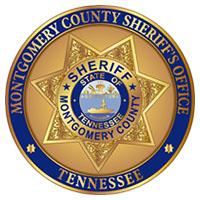 Clarksville, TN – It is with heavy hearts that the Montgomery County Sheriff's Office mourns the passing of Jail Chaplain Emmett Sexton. Sexton, 68, passed away surrounded by family on Monday, June 12th, 2017.
Sexton started his career at the Montgomery County Sheriff's Office as a chaplain's assistant in 2002. In 2008 he was promoted to chaplain. Prior to serving at the Sheriff's Office he served as a pastor for many years at Bible Baptist Church.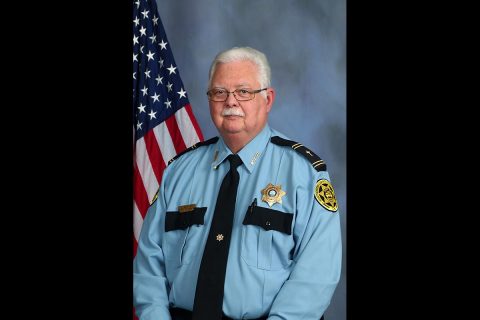 During his tenure as Chaplain he founded a library for inmates of religious and secular books.
He was instrumental in starting an Alcoholics Anonymous program for jail inmates.
He worked with the courts and families to expedite the process of getting inmates into rehabilitation centers.
Sexton also created a mentoring program for female inmates. He utilized local professionals and organizations to introduce counseling and job skills to female inmates in hopes of reducing recidivism rates.
His worked stretched beyond ministering to inmates. He was frequently called upon by coworkers to provide counseling on and off the job. He was always willing to help, even if the task fell out of his normal job duties.
Left to cherish his memory are his wife, Cynthia Byrd Sexton; son, Pete Sexton and wife Deon; daughters, Deborah Childs and husband Rich and Rhoda Wilson and husband Jeremy; and brother, Greg Sexton. He was the doting grandfather of eleven grandchildren.
Visitation will be from 2:00pm to 8:00pm on Wednesday, June 14th, 2017 at McReynolds-Nave & Larson. Also from 11:00am to 1:00pm on Thursday, June 15th, 2017 at Bible Baptist Church.
A Celebration of Life will be held 1:00pm Thursday, June 15th, 2017 at Bible Baptist Church. Burial will follow in the Wofford Cemetery in Stewart County.
Serving as pallbearers will be Assistant Chief Deputy Douglas Tackett, Lieutenant Marty Pierce, Lieutenant Sonny Goodowens, Sergeant Missy Collins, Sergeant Anthony Janusas, Sergeant Harold Stilts, Sergeant David Verissimo, and Corporal Matthew Ritscher.