Written by Sgt. Marcus Floyd
101st Combat Aviation Brigade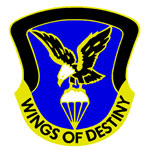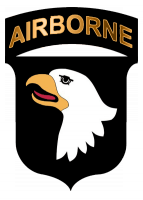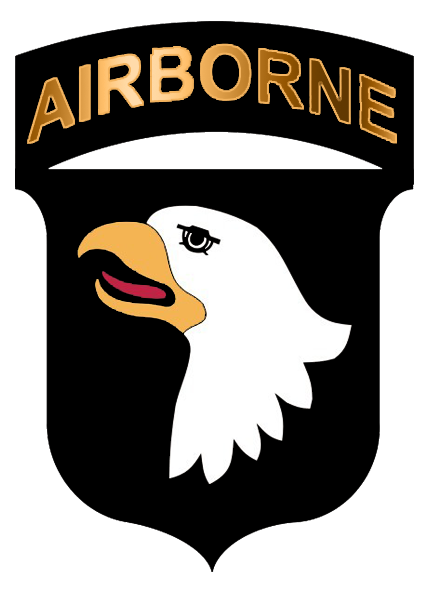 Hopkinsville, KY – Soldiers assigned to A Company, 96th Aviation Support Battalion, 101st Combat Aviation Brigade, 101st Airborne Division, recently visited the Hopkinsville Wal-Mart Distribution Center.
A group of 26 Soldiers maintain a supply support activity warehouse where they organize and distribute, supplies, fuel, machinery and various other mission essential equipment to the many units within the 101st Combat Aviation Brigade.
To help the Soldiers develop professionally, their leadership arranged for them to get a hands-on experience July 19th with a company responsible for international distribution.
"We took part in an opportunity to do some training with industry and visit a Wal-Mart distribution center," said Chief Warrant Officer 3 Damian Mayer, a supply systems technician assigned to A Co., 96th ASB, 101st CAB, from Eastpoint, Georgia. "What we do in the military, logistically, is synonymous with what private industries are doing logistically."
During the visit, the distribution center managers gave the Soldiers a guided tour of the facility.
The Soldiers learned how Wal-Mart receives and distributes its products and they compared that information to their processes.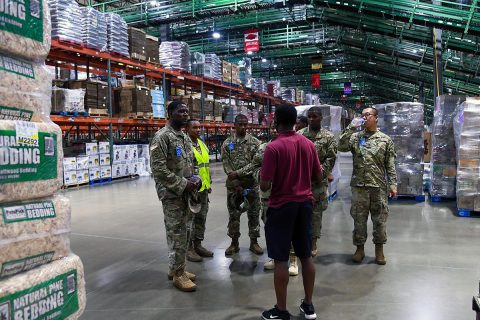 "They will take back the fact that the expectations of good work, true work and fast work are the standards across the board," Mayer said.
Mayer's objective was to show his Soldiers how big and effective a logistical organization can become.
"On a normal day we may have 3,000 parts to pull, but we just heard these guys have over 100,000 parts to pull," he said. "If they take that into consideration, they will realize that they've got to get conditioned to do more and go further if [the Soldier] wants to be successful in or out of the military."
In addition to comparing the two processes, Mayer said he hoped the Soldiers got a sense of how they can set goals for their future career endeavors.
"My mindset is to give these guys the opportunity to do this at the earliest level, so they can see and grow," he said. "It's about developing the Soldiers as early as possible to make them the best logisticians I can."
As Mayer's intent was to give his Soldiers a greater understanding on the distribution process, one Soldier also identified that teamwork was a huge part of the ability to manage such a large workload.
"It's similar, but at the same time it's different because they have set production goals they have to meet at the end of the day." said Spc. Adriana Kelchner, a unit supply specialist assigned to A Co., 96th ASB, 101st CAB, from Palo Alto, California. "The whole operation is nonstop and they all work really well together."
Kelchner believes her team could benefit from the work ethic that were displayed.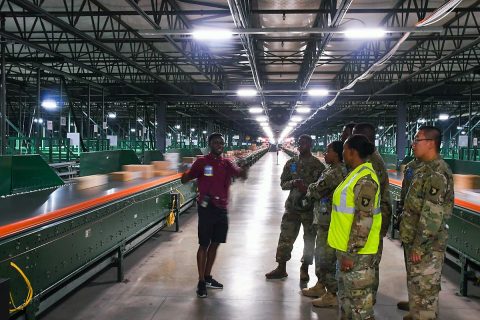 "I want to set some goals, for example, [Wal-Mart] has a goal of 10,000 tasks and I think my team and I could benefit from that kind of mindset," she said.
Mayer was extremely grateful that his Soldiers were provided this opportunity to learn from such a large organization.
"It goes beyond words because [Wal-Mart] is such a fast-paced organization and everything is about production standards and they took the time out to support the Soldiers and give us the opportunity to see their organization," he said.
"They didn't have to do that and it means the world."