APSU Sports Information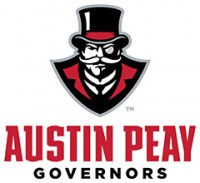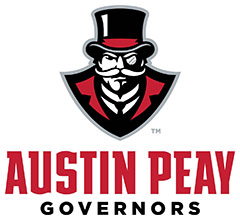 Clarksville, TN – Austin Peay State University Athletics Director Ryan Ivey announced the athletics department recently completed the restructuring of its external communications office along with a series of new hires to completion of the restructuring of the external unit along with a series of new hires to begin fulfilling the department's strategic plan.
The restructuring of the external unit was made possible through previous staff departures, reallocation of department funds and the modernization of job descriptions and responsibilities.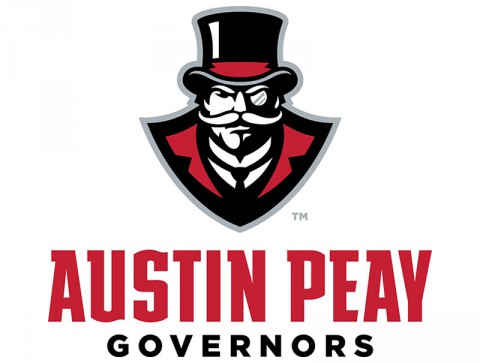 "The student-athlete experience has and will continue to be the foundation for each decision made within the Austin Peay athletics department and this restructuring of the department's external group coincides with that," Ivey said. "These changes will help us to generate additional resources, connect consistently with former student-athletes, communicate our story effectively and maximize our opportunities for success."
The newly created Marketing & Digital Media department will be overseen by Kevin Young, Senior Director of Marketing & Digital Media. His staff will include new additions with Taylor Wiseman as the Director of Video Services, Samantha Salkovitz as the Director of Marketing & Fan Experience and Leslye Choate as the Athletics Marketing Assistant. Together they will have the responsibility of enhancing and managing the areas of fan development, brand management and revenue generation for the athletics department.
Young joined the Austin Peay staff in the summer of 2016 after a two-year stint as the Director of Athletics Communications at Texas A&M-Commerce. While at APSU, he has made a dynamic impact on the digital media content produced primarily for football.
Young's role has now expanded to include the entire athletics department in these efforts related to creative and digital content. He has over 10 years of experience working in athletics administration primarily in communications. Young earned a degree in communications with a concentration in public relations and marketing from Anderson University in 2008.
Wiseman joins the APSU marketing team after serving the past year as Video Operations/Creative Services Associate at Louisiana Tech. She will help with digital content creation, video board operations and streaming production. Wiseman's projects will have a significant impact on the fan and student-athlete experience through in-venue video boards and department digital media platforms. Wiseman received a degree in Journalism from Texas in 2016.
Salkovitz comes to Austin Peay after serving the past two years as the Marketing & Promotions Assistant at the University of North Carolina at Greensboro. While at UNCG, Samantha created and executed strategic plans, coordinated promotions and developed digital content. In her role at APSU, Sam will create and execute marketing plans and assist with social media.
She will also coordinate advertising and promotions. She has worked in a variety of industry related roles including Murray State Athletics (2014-15), Brockton Rox Baseball (2012 & 2013-14) and the Boston Bruins Foundation (2012-13). Salkovitz earned a degree from Lasell College in 2013 where she majored in Sports Management and minored in Event Management.
Choate joins the staff after serving as an athletics marketing intern at Murray State from 2013-16. She brings experience in marketing, promotions and social media. Choate earned a bachelor's degree in Advertising and Marketing from Murray State and a master's degree in Merchandising from LIM College.
The Athletics Communications department has been restructured with 19-year sports information veteran Cody Bush taking the lead as the Director of Athletics Communications. Colby Wilson will serve as the Associate Director while new hire Justin Jefferies will join the group as the Assistant Director. Meagan Rummage will serve as the Athletics Communications Assistant. The office will oversee the day-to-day operations related to sports information and media relations for all 16 NCAA Division I programs.
Bush is an industry veteran entering his 19th year with the Austin Peay Athletics Communications office. He serves as the primary contact for volleyball and baseball programs. Bush also is responsible for overseeing the athletics department's official website – LetsGoPeay.com. Bush has served as the official scorer for the OVC Baseball Championship since 2002 and has been an official scorer for the Triple-A Pacific Coast League since 2015. A 1997 graduate of Westminster College in Fulton, Missouri, he obtained his master's degree from Wichita State in 2001.
A 2010 Austin Peay graduate, Colby Wilson is in his sixth year in the Athletics Communications office. He initially served the department from 2006-10 as a student assistant. After graduating with a Communications degree, Wilson worked at Memphis (2010-11) and Lipscomb (2011-12) before returning to Austin Peay on a full-time basis. He's also assisted at multiple conference and NCAA postseason tournaments. Wilson serves as the primary contact for men's basketball, men's and women's golf and track and field, as well as the department's staff feature writer. His work has earned him multiple awards from the CoSIDA and the TSWA.
Jefferies joins the Athletics Communications office after most recently working at UT Martin where he was the primary contact for baseball, soccer and rifle. He also has industry-related experience with the Ohio Valley Conference, North Alabama and Alabama-Huntsville. Jefferies earned a bachelor's degree in Sport and Recreation Management from North Alabama and working toward a master's degree in Sport Administration from Arkansas State.
Rummage comes to Austin Peay after earning a bachelor's degree in English-Rhetoric and Writing from the Wisconsin-La Crosse this past May. She was engaged with the UWL campus in a variety of internships related to career services, communications, graphic design and writing.
Back in May,
Katie Locke
was named the Director of Ticket Operations. Katie most recently served as the Director of Ticketing and Sales at Louisiana-Monroe. A position she held since September 2016 after initially joining ULM as Ticket Manager in August 2015. In her role at Austin Peay, Locke is responsible for overseeing the day-to-day sales and operations along with gameday needs of the ticket office.
The areas of annual giving (Governors Club), ticketing, athletics communications, marketing & digital media are overseen by Mike Minyard, Assistant Athletics Director for External Affairs. Minyard also serves as the liaison to Peak Sports Management and its Governors Sports Properties which is the corporate sponsorship arm of the athletics department.
"We are thrilled with the team we have assembled here at Austin Peay," Minyard said. "The needs and demands of the college athletics industry have changed significantly in recent years. I greatly appreciate Ryan for providing us the ability to restructure, modify responsibilities, and address some critically important areas. I am confident that our staff will be able to deliver a first-class experience for our student-athletes, coaches and fans."