Clarksville, TN – The Clarksville Police Department says the amount of compromised credit card reports has increased since the original release. There has been approximately 60 compromised ATM/Debit card reports submitted, totaling in excess of $20,000.
CPD has received photos of a suspect and a possible vehicle which he may be in. The photos were taken during a transaction which occurred on September 28th, 2017.
Based on information gathered during the ongoing investigation, it appears as though the bulk of the data was taken from the ATM/Debit cards between September 15th and 23rd and may have occurred at the U.S. Bank ATM at 1816 Madison Street.
Also, consumers should be aware that if you used the ATM with a data stealing device, you did not have to be a member of U.S. Bank to have your card compromised.
If you used the Madison Street ATM, you should check your account.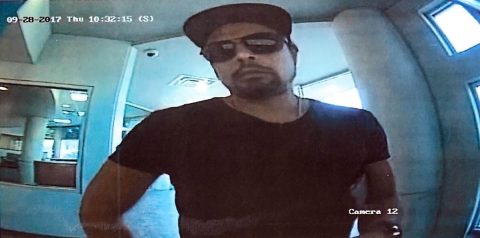 CPD is asking for assistance identifying the suspect.
Please contact Detective Vanatta, 931.648.0656, ext 5487 or or the TIPSLINE 931.645.8477 or go online and submit a tip anonymously at P3tips.com/591