Topic: Debit Cards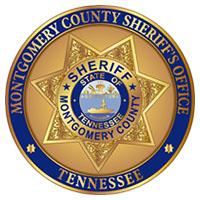 Clarksville, TN – Investigators with the Montgomery County Sheriff's Office have made four arrests in connection with a series of car-hopping incidents that occurred in late 2017.
One adult, James Pau-Andrews Adams, 19, and three juveniles, ages 14, 17, and 17 were arrested for stealing firearms, cash, jewelry, electronics, purses, wallets, clothing, credit cards, debit cards, social security cards, and drivers licenses out of unlocked vehicles.
«Read the rest of this article»

Clarksville, TN – The Clarksville Police Department says the amount of compromised credit card reports has increased since the original release. There has been approximately 60 compromised ATM/Debit card reports submitted, totaling in excess of $20,000.
CPD has received photos of a suspect and a possible vehicle which he may be in. The photos were taken during a transaction which occurred on September 28th, 2017.
«Read the rest of this article»

Clarksville, TN – Clarksville Police are trying to identify a suspect involved in two vehicle burglaries at Dunbar Cave State Park, 401 Dunbar Cave Road on Tuesday, October 3rd, 2017 between 11:30am and noon.
The suspect broke the windows on two different vehicles and took purses which were inside and attempted to use the debit cards. Before one of the victims could cancel their credit card, a charge for $504.00 had already occurred.
«Read the rest of this article»

Clarksville, TN – Clarksville Police Department has taken over 50 reports for compromised ATM/debit cards in Clarksville, TN. The cardholders all had accounts with U.S. Bank.
There has been over $17,000 in fraudulent transactions reported. It appears as though the fraudulent transaction may have started occurring on September 28th and later. There may have been earlier transactions, but the bulk of the transactions seem to be after that date. The source of the compromise has not been definitively identified.
«Read the rest of this article»

Clarksville, TN – A lot of Clarksville citizens will be out this final week before Christmas for some last minute shopping. Due to an actual incident that occurred at Governor's Square Mall last night, December 17th, 2015, between 4:30pm and 5:30pm, the Clarksville Police Department Holiday Shopping Prevention Tips will be shared once more.
The victim of a vehicle burglary was shopping for hours at the mall yesterday, December 17th, 2015.
«Read the rest of this article»

Clarksville, TN – The holiday season is upon us and shoppers will be flocking to the shopping areas in force. The holiday season is meant to be time of celebration and joy, but unfortunately it is also offers many opportunities for criminal activities.
Even though Clarksville Police will have additional personnel working throughout the holidays, there are some personal actions you can take to help enhance your safety.
«Read the rest of this article»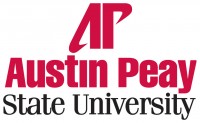 Clarksville, TN – In a person's wallet, you'll usually find a driver's license, a few debit and credit cards and maybe a punch card for a free coffee or sandwich somewhere.
If you're a graduate of Austin Peay State University, the APSU National Alumni Association wants you to make room for another piece of plastic – a new, alumni membership card.
«Read the rest of this article»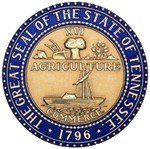 Nashville, TN – Tennessee State Representative Joe Pitts (D-Clarksville) wants to remind everyone that scam artists, especially during the holiday season, are playing the role of Scrooge and as the old saying goes, "if it sounds to good to be true, it probably is".
"Holidays bring concerns about scams. Exercise caution when approached because something that sounds too good to be true, probably is," Pitts said. «Read the rest of this article»
Yonkers, NY – Retailer credit cards can have big payoffs or pitfalls, so it's important to understand new twists and terms before you sign up.  The May 2012 issue of ShopSmart magazine, from the publisher of Consumer Reports, takes a close look at new card offerings including store debit cards and lower interest rates, as well as a sampling of generous store cards and the benefits they offer. «Read the rest of this article»
Five Ways to Protect Yourself Against Dangers
Yonkers, NY – Using a debit card may seem like the best choice when you don't want to use cash or a credit card to make a purchase. However, the latest issue of ShopSmart identifies five scenarios that can put consumers at risk when using their debit cards.
The April 2012 issue of ShopSmart magazine, from the publisher of Consumer Reports also features five ways consumers can protect themselves from common debit card dangers. «Read the rest of this article»