Clarksville, TN – Clarksville Police Department has taken over 50 reports for compromised ATM/debit cards in Clarksville, TN. The cardholders all had accounts with U.S. Bank.
There has been over $17,000 in fraudulent transactions reported. It appears as though the fraudulent transaction may have started occurring on September 28th and later. There may have been earlier transactions, but the bulk of the transactions seem to be after that date. The source of the compromise has not been definitively identified.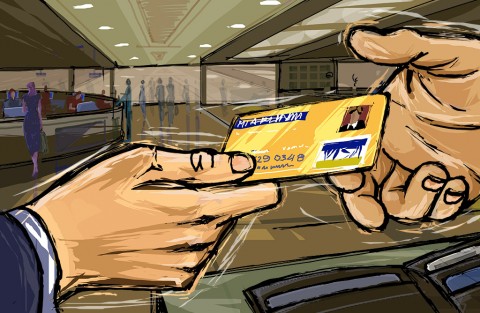 The Clarksville Police Department is investigating the compromise and asking U.S. Bank customers to check their accounts and ensure all transactions are valid.
If your ATM/Debit card has not been compromised, there is no need for a police report.
However, should you find a fraudulent transaction, contact your bank immediately, and then contact the Clarksville Police Department to file a report.
Here's some information provided to us by U.S. Bank for customers and some suggestions to protect yourself from those who would steal your personal ATM/Debit card data:
ATM skimming can happen to any bank. This particular scam has been around for a long time. U.S Bank.is working closely with the police in investigating the matter in Clarksville.
U.S. Bank is working with customers who may have used the ATM during the time that the skimmer was on the machine to monitor for suspicious activity and open a new account if needed.
U.S. Bank has state-of-the-art fraud monitoring techniques that watch for suspicious activity at all times.
U.S. Bank customers have the benefit of zero liability against unauthorized transactions.
Fraud can happen anywhere, any time to anyone. Here are some fraud prevention tips for consumers:
Watch for anything unusual attached to the ATM card slot, report it to the bank or police.
Shield the pin pad when entering PIN number.
Monitor your bank account regularly — easy to do with mobile and online banking.
Set up email and text alerts to help spot unusual transactions.