APSU Sports Information

Clarksville, TN – Austin Peay State University men's basketball completely shut down Alabama A&M's offense in Saturday's 67-47 win at the Dunn Center, evening its record at 4-4 thanks to standout defense.
The Governors locked down the Bulldogs almost from the opening tip.
After a Marcus Merriweather jumper made it 12-9 Bulldogs with 14:06 to go in the first, the Governors defense didn't just slow Alabama A&M down; Austin Peay embarked on a game-defining 21-1 run and held the Bulldogs without a field goal for nearly 12 minutes of the first half before Ariston Johnson's three-pointer at the 2:08 mark.
A 36-10 run over the first 12 minutes of the second half would swell Austin Peay's lead to 28 points, capped by a three-pointer from junior Steve Harris—he scored 15 points off the bench, tied with senior Averyl Ugba for the game-high. Ugba scored 10 of his points during this stretch, including a thunderous fast break dunk which put the lead at 20 and signaled the end for Alabama A&M.
The Difference
The Govs pesky brand of defending allowed them to double up Alabama A&M in turnovers forced, leading to a sizable advantage in in points off turnover (28-9); Alabama A&M's one steal was a season-low for an Austin Peay opponent and fewest by a Governors foe since November 22nd, 2015 (one, Northern Colorado).
Austin Peay has now won the turnover margin by double digits three times in 2017-18; that happened just twice last season.
Notably
This marked the first time Austin Peay had held an opponent to less than 50 points since December 28th, 2010 against Brescia. The last Division I foe to score fewer than 50 points against Austin Peay was Samford, February 9th, 2008.
The Govs limited the Bulldogs to four first-half field goals and 14 for the entire contest; it's the fewest made field goals by an APSU opponent since January 3rd, 2011 against Chattanooga.
Ugba's 15 points equaled Harris for the game-high; he's averaging 13.8 ppg on 56.8 percent (21-of-37) shooting over the last four games, chipping in 6.3 rebounds per contest.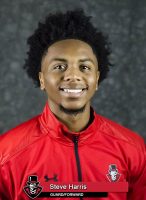 Austin Peay's first win against Alabama A&M makes the Governors 4-0 all-time against the SWAC.
Harris' 15 points were a career-high.
The Govs are averaging 26.8 ppg off turnover over their last six games.
The Govs pulled in 14 offensive boards against Alabama A&M, the fourth time this season Austin Peay has secured 14 or more offensive rebounds; Austin Peay enjoyed just two instances of 14 or more offensive boards in 2016-17.
Freshman Terry Taylor's 13 rebounds equaled his career-high; with five offensive boards, he's had at least five offensive rebounds in four of his last six contests, averaging 6.4 offensive boards and 9.8 total rebounds in his last six outings.
With a plus-seven rebounding margin, Austin Peay has now won the battle of the boards four times in 2017-18; it took the Govs until January 21st—the season's 21st contest—to win four rebounding battles last season. Not coincidentally, Austin Peay has won all four contests.
Junior Chris Porter-Bunton's 14 points were a season-high; he's averaging 8.5 ppg, 5.5 rpg and 2.0 spg over the last four games.
The Govs picked up their first win this season when shooting below 45 percent (26-of-62, 41.9 percent).
Austin Peay moved to 4-1 at home this season, its best home start since the 2014-15 campaign.
Coaching Quotables with Head Coach Matt Figger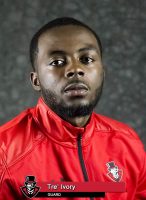 On the defensive effort
"I told our guys, we're defending at a high rate. I felt like we defended well at Oklahoma State; from the second half of the Bethel game on, our kids are now believing our defense is going to win games for us. We played well against Bethel in the second half. Against Miami, our defense kind of took their will away from them.
Oklahoma State made shots and guards like we do, but in the second half I felt like we had a chance to get that game and ran out of gas. Today was hands-down our best two halves of defense we've played, on a night where we were really stagnant offensively.
On forcing turnovers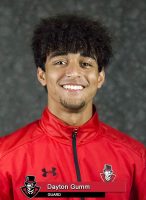 "That's the one consistency with this team. We're getting guys to cough it up; that starts with good ball pressure by Tre' Ivory and Dayton Gumm. Tonight was our best rotation night off the dribble and we're getting better every game.
On veteran play
"I thought our older guys helped us tonight. CB was great for the most part; he's getting on the floor for loose balls. I showed a hustle tape yesterday of the good things we're doing, and the last one was him extending for the ball at Oklahoma State, and he did it again twice again today.
Averyl gave us a great lift. This is back to back games for Tre' where he's been great protecting the ball. I can't say enough about what Steve Harris is doing off the bench for us. They had to carry our young guys tonight."
Next Up for APSU Men's Basketball

Austin Peay gets some more road work against a high-major foe when the Govs travel to Champaign, Illinois to face an Illinois squad which has lost two straight to Wake Forest and Northwestern and dropped an exhibition contest against Eastern Illinois during preseason. Wednesday's contest is slated for a 7:00pm tipoff from the State Farm Center.