Clarksville, TN – "What happens to a dream deferred? Does it dry up like "A Raisin in the Sun"?" In 1959, with her landmark play inspired in part by the preceding lines from Langston Hughes' poem "Harlem," Lorraine Hansberry made history as the first black female playwright to have her work produced on Broadway.
In celebration of Black History Month, the Roxy Regional Theatre brings Hansberry's award-winning classic "A Raisin in the Sun" to the corner of Franklin and First in Historic Downtown Clarksville, February 9th through February 24th.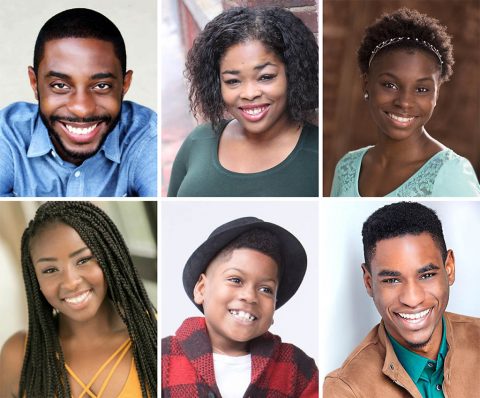 Offering an insightful look at race and the meaning of home, this groundbreaking story follows three generations of the Younger family, each yearning for a better life far from their crowded, dilapidated apartment on Chicago's south side.
An unexpected financial windfall offers the Youngers the opportunity to rise from poverty and better their lives, but the family struggles with conflicting ideas about how to use the money.
Unflinching in its vision of what happens to people whose dreams are constantly deferred, this enduring portrait of the African-American experience still resonates today with its themes of identity, justice and moral responsibility.
Starring Ricardo Blagrove as Walter Lee Younger, "A Raisin in the Sun" features Dwan Hayes as Lena "Mama" Younger, DaNiesha Carr as Beneatha Younger, DaMya Gurley as Ruth Younger, Clarksville Academy student Jeremiah West as Travis Younger, Rakeem Lawrence doubling as Joseph Asagai and George Murchison, and Ryan Bowie as Karl Lindner.
Directed by Ryan Bowie, "A Raisin in the Sun" is presented by special arrangement with Samuel French, Inc., and is made possible in part through the generous support of Hugh & Joy Hatcher. Additional funding support has been provided by Bob Houston, Kurt & Kerri Kowalski and John & Cathy Stanton.
Performances run February 9th through February 24th on Wednesdays and Thursdays at 7:00pm and Fridays and Saturdays at 8:00pm, with a 2:00pm matinee on Saturday, February 17th.
Friday, February 9th, is the traditional pay-what-you-can preview of "A Raisin in the Sun". All tickets not pre-sold at the regular ticket price will go on sale at 7:30pm that evening for a $5.00 minimum donation.
Tickets are $20.00 (adults) and $15.00 (ages 13 and under) and may be reserved online at www.roxyregionaltheatre.org, by phone at 931.645.7699, or at the theatre during regular box office hours (9:00am to 2:00pm, Monday through Friday, and one hour prior to curtain). Military, APSU students and CitySaver coupon holders can receive two tickets for the price of one to Wednesday and Thursday performances during the run.
About the Roxy Regional Theatre
The Roxy Regional Theatre is a 501(c)(3) nonprofit organization dedicated to producing professional live theatre and promoting the arts, with emphasis on education, in Clarksville, Middle Tennessee and the Southeast. The theatre is located at 100 Franklin Street in Historic Downtown Clarksville.
For more information, visit www.roxyregionaltheatre.org