Customs House Museum and Cultural Center

Clarksville, TN – The Customs House Museum & Cultural Center's annual Flying High fundraiser takes place Saturday, May 19th, 2018 at the Clarksville Country Club. The theme to this 35th annual event is "Southern Soirée", inspired by the beauty of Charleston and the low country of South Carolina.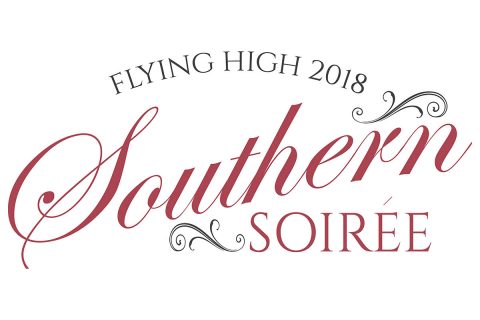 Festivities begin at 5:00pm with cocktails and Big Board bidding opportunities.
Dinner will be served at 6:30pm and include cuisine steeped in Charleston charm, followed by dancing to live music by The Pink Cadillac Band-Nashville.
The theme of "Southern Soirée" was chosen by Event Chair Laura Crow, also the current Chairperson of the Museum Guild, whose members have spent months planning and organizing the event with the assistance of Museum staff.
Laura explains: "Charleston is a city steeped in history with beautiful architecture, wonderful food, and amazing gardens. I hope to see you at Flying High where we support our local museum which, like Charleston, is full of history, art, architecture, and adventure."
This year's signature artist is sculptor Mike Andrews, a well-known local artist and educator. As this year's Flying High 2018 Signature Artist, Mike Andrews has carved a beautiful walnut sculpture entitled "In Memory of Olen". Mike says of the piece inspired by his teacher, mentor, and friend, the late Olen Bryant:
"Olen inspired me to be involved in our community; he gave so much to the Museum and the City of Clarksville. He has been on my mind a lot for the last few years, so I think I have been channeling his muse. Some of the carvings I have been creating lately are inspired by him and his work: the simplicity of design, the focus on craftsmanship, and the joy of carving. The work I donated was created in honor of Olen. He will always be in my heart and on my mind. I hope all will enjoy the work as much as I did creating it."
"In Memory of Olen" will be available for bid during the highly anticipated live auction, alongside other items such as an original Olen Bryant sketch donated by Glenn Edgin of The Framemaker, an exquisite 14 kt yellow gold Ametrine gemstone necklace from Elliot's Jewelers and a catered dinner for 24 at F&M Bank's Franklin Room.
Flying High is the Museum's largest fundraising event of the year, with proceeds benefiting programming expenses. "The Customs House Museum & Cultural Center's largest and longest running fundraiser has a history of being thematically inventive, fun-filled, and memorable," says Executive Director Jim Zimmer. "This year's Flying High event promises to keep that tradition alive and well."
Tickets to this event are $150.00 for Museum members and $200.00 for non-members. To purchase, contact the museum at 931.648.5780 or purchase online at https://flyinghigh2018.eventbrite.com. Numbers are limited!
About the Customs House Museum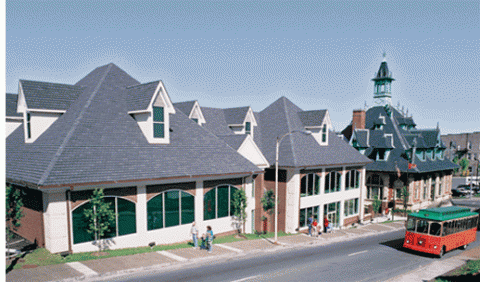 Located in the heart of historic downtown Clarksville, Tennessee, the Customs House Museum and Cultural Center is the State's second largest general museum. The original portion of the building was constructed in 1898 as a U.S. Post Office and Customs House for the flourishing tobacco trade. Incorporating a number of architectural styles, the original structure is one of the most photographed buildings in the region.
With over 35,000 square feet of the region's best hands-on activities and special events…people of all ages agree – the Customs House Museum is well worth the stop!
The Explorer's Gallery is packed with fun, learning and fantasy in Aunt Alice's Attic, McGregor's Market and kitchen, and of course – the Bubble Cave! Finally, get "all aboard" to see our fantastic model trains. Our volunteer engineers "ride the rails" every Sunday afternoon from 1:00pm to 4:00pm.
Regular museum hours are 10:00am to 5:00pm Tuesday through Saturday, and 1:00pm to 5:00pm on Sundays. Adult admission is $7.00, Senior Citizens and College ID $5.00, Ages 6 to 18 $3.00, and under six years and Museum members are free.
The Customs House Museum is located at 200 South Second Street. For more information, call 931.648.5780 or visit their website at www.customshousemuseum.org