Nashville Sounds
Papillion, NB – The Nashville Sounds and Omaha Storm Chasers were postponed due to rain at Werner Park on Saturday night. The contest will be made up Monday at 5:05pm CT as part of a doubleheader consisting of two seven-inning games.
Sunday afternoon's 2:05pm nine-inning game will continue as originally scheduled, and the five-game series concludes Tuesday night at 7:05pm before the Sounds return to First Tennessee Park on Wednesday to host the Iowa Cubs in a five-game series.
«Read the rest of this article»
Tennessee Department of Commerce and Insurance (TDCI)

Nashville, TN – As Tennessee's strong economy continues making the Volunteer State a popular destination for newcomers, the Tennessee Department of Commerce and Insurance's (TDCI) Division of Consumer Affairs is offering tips to prospective renters on how to avoid becoming a victim of moving and/or home rental scammers.
«Read the rest of this article»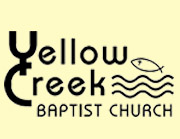 Cumberland City, TN – Yellow Creek Baptist Church will hold their annual Patriotic Celebration and Fireworks on Sunday evening, July 1st, 2018.
Everything will begin at 6:00pm with fellowship, dinner, and singing with their special guest vocalist Steve Ladd. Ladd has been at the event for the last two years and the church fell in love with him.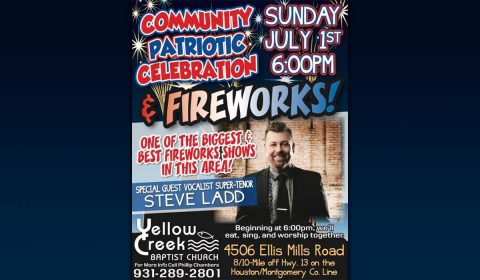 «Read the rest of this article»
Clarksville Police Department

Clarksville, TN – A domestic disturbance in Clarksville escalated into felony assault and a barricaded suspect about 9:15am Saturday morning, June 30th, 2018 according to Clarksville Police.
The incident began with a domestic disturbance in a Sturdivant Drive residence. When a 34-year-old woman left the home in a Chevrolet Avalanche, her husband allegedly pursued her in a Chevrolet Camaro, ramming her off the roadway at Sturdivant Drive and Tobacco Road before attacking her on foot.
«Read the rest of this article»
Nashville Sounds
Nashville, TN – Nashville Sounds infielder Nick Martini and right-handed pitchers James Naile and Bobby Wahl have been named to the Pacific Coast League All-Star Team as announced by the league. All three were selected as reserves by the PCL office.
The 2018 Triple-A All-Star Game is scheduled for Wednesday, July 11th at 8:00pm CST at Huntington Park in Columbus, Ohio. The game will be carried live on ALT 97.5 FM with Sounds broadcaster Jeff Hem on the call and televised on MLB Network.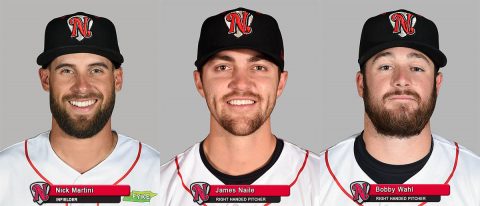 «Read the rest of this article»
The Education Commission of the States Recognizes Tennessee Governor Bill Haslam and the SAILS Program
Washington, D.C. – Tennessee was honored this week with two national awards for education innovation from the Education Commission of the States at its annual National Forum on Education Policy in Washington, D.C.
The 2018 James Bryant Conant Award was formally presented to Tennessee Governor Bill Haslam Friday, June 29th. The 2018 Frank Newman Award for State Innovation was awarded to Tennessee for the Seamless Alignment and Integrated Learning Support (SAILS) program, which helps high school students become college-ready in math and avoid remediation.
«Read the rest of this article»
APSU Sports Information

Clarksville, TN – Name an accolade and APSU's Savannah Amato achieved it or came pretty dang close in 2017-18.
The Delaware, Ohio native was just about as productive as it was possible to be during her junior campaign. Eight wins, two school records, two more Ohio Valley Conference Championship gold medals and another appearance at the NCAA Regional level makes for a busy season indeed.
«Read the rest of this article»
Clarksville Association of Realtors®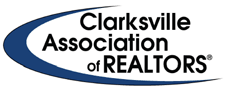 Clarksville, TN – The Clarksville Association of Realtors® (CAR) will host a public debate on Wednesday, July 11th which will include candidates from various Montgomery County races, including County Mayor, County Commission, County Trustee, and School Board.
The School Board debate will begin at 12:00pm, which will include candidates Carol Berry, Lamar Coker, and Loretta Morris. Montgomery County Trustee candidates Corinthia Elder and Kimberly Wiggins will debate at 1:00pm.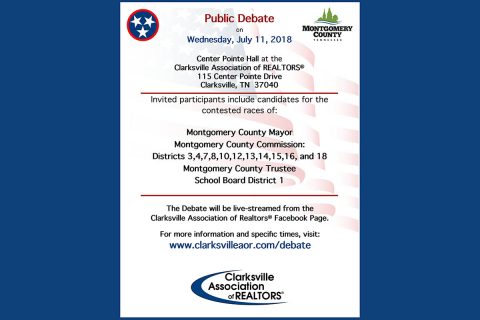 «Read the rest of this article»
NASA's Jet Propulsion Laboratory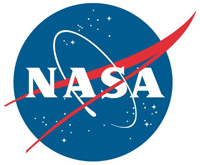 Pasadena, CA – An Earth science instrument built by NASA's Jet Propulsion Laboratory in Pasadena, California, and experiments investigating cellular biology and artificial intelligence, are among the research heading to the International Space Station following Friday's launch of a NASA-contracted SpaceX Dragon spacecraft at 4:42am CDT.
Dragon lifted off on a Falcon 9 rocket from Space Launch Complex 40 at Cape Canaveral Air Force Station in Florida with more than 5,900 pounds of research, equipment, cargo and supplies that will support dozens of investigations aboard the space station.
«Read the rest of this article»
Nashville Sounds
Papillion, NB -The Nashville Sounds' winning streak ended at four on Friday night with a 10-1 loss to the Omaha Storm Chasers at Werner Park in the opener of a five-game series.
With the wind blowing out to left field all night, Anthony Garcia belted a home run, his team-high 13th of the year, but Omaha swatted five homers. James Naile gave up two runs in the bottom of the first inning and needed 39 pitches to complete the frame. He lasted four innings on 91 pitches and took the loss.
«Read the rest of this article»