Clarksville Police Department

Clarksville, TN – A domestic disturbance in Clarksville escalated into felony assault and a barricaded suspect about 9:15am Saturday morning, June 30th, 2018 according to Clarksville Police.
The incident began with a domestic disturbance in a Sturdivant Drive residence. When a 34-year-old woman left the home in a Chevrolet Avalanche, her husband allegedly pursued her in a Chevrolet Camaro, ramming her off the roadway at Sturdivant Drive and Tobacco Road before attacking her on foot.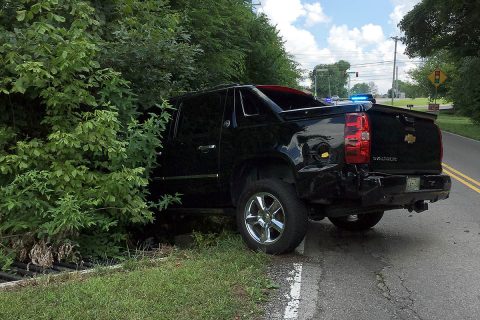 Palikna Tosie then drove the Camaro back to the residence and went inside.
"We evacuated another adult female and two children from the house before we attempted to coax the suspect out of his room, "stated Sergeant Patrick Seay.
"The suspect refused to come out at first, but soon surrendered before tactical units arrived," Seay added. Tosie was arrested without further incident.
The woman, who was conscious and breathing, was transported by Life-Flight helicopter to Vanderbilt University Medical Center. Her condition is not yet known.
Anyone who witnessed this incident and has not yet been interviewed by police is asked to contact Detective Dominick Sacco at 931-648-0656, extension 5384. Several criminal charges are pending as the investigation continues.
Photos