Topic: Life Flight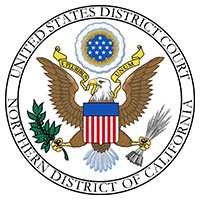 Nashville, TN – Following a seven-week jury trial in U.S. District Court earlier this year, a federal jury convicted five members of the Gangster Disciples of multiple counts relating to a racketeering conspiracy and a drug distribution conspiracy, which plagued the Clarksville, Tennessee area with violence and murders for more than a decade, announced U.S. Attorney Don Cochran for the Middle District of Tennessee and Assistant Attorney General Brian A. Benczkowski of the Justice Department's Criminal Division.
Marcus Termaine Darden, aka, "Tuff," 41, and Elance Justin Lucas, aka, "Mac Luke," 30, both of Guthrie, Kentucky; Derrick Lamar Kilgore, aka, "Smut," 35, and DeCarlos Titington, aka, "Los," 44, both of Clarksville, Tennessee, were convicted at trial.
«Read the rest of this article»
Clarksville Police Department

Clarksville, TN – A domestic disturbance in Clarksville escalated into felony assault and a barricaded suspect about 9:15am Saturday morning, June 30th, 2018 according to Clarksville Police.
The incident began with a domestic disturbance in a Sturdivant Drive residence. When a 34-year-old woman left the home in a Chevrolet Avalanche, her husband allegedly pursued her in a Chevrolet Camaro, ramming her off the roadway at Sturdivant Drive and Tobacco Road before attacking her on foot.
«Read the rest of this article»

Clarksville, TN – Clarksville Police state that a man has died after being pinned under a dump truck.
A little before noon on Thursday, May 24th, 2018 a dump truck with a trailer attached was parked at the top of a gravel hill on private property on Nolen Road.
The driver of the dump truck, Scott Flitsch, 58, was standing at the rear of the dump truck when, for an unknown reason, the unoccupied dump truck started to roll down the hill, struck another truck, Ford Mustang, and a tractor, at which time it came to rest.
«Read the rest of this article»

CLARKSVILLE, Tenn. – A man is in his late 20s is in stable condition after being shot in the leg while walking on Ford St. Based on initial witness accounts, a man was walking on Ford Street heading toward College Street when an unidentified male shot several rounds from an older model faded Ford, possibly a Taurus, in his direction.
The Ford turned onto Shearor Street and fled the scene prior to officers' arrival. The man was transported by Life Flight to a Nashville hospital in stable condition. The suspect was described as a tall, thin male with a short afro. This occurred around 12:24pm.
«Read the rest of this article»

Clarksville, TN – Clarksville Police officers respond to late afternoon crash on Tiny Town Road near Allen Road that resulted in a fatality. Lead Investigator John Reyes stated that 24-year-old Clarksville Resident Jermichael Ray died of his injuries at approximately 10:20pm.
Ray was Life-Flighted to Nashville after his vehicle crossed the center line and struck a box truck in a head-on collision.
«Read the rest of this article»

Clarksville TN — Today, April 12th, 2015 at 11:22am two children were reportedly playing inside a cardboard box on Turner Lane near Gale Drive when it was struck by a motorist.
Both children were life-flighted to Vanderbilt University Medical Center from a nearby designated landing zone at Glenellen School. The children were identified as a six-year-old boy and his seven-year-old sister. «Read the rest of this article»

Clarksville, TN – Clarksville Police are on the scene of a shooting at a nightclub on Mr. C Drive. Gunshots were heard at 11:53pm outside the club.
One person is deceased and two others have been injured in the incident. One of the injured persons was transported by Life-Flight.
Several vehicles in the parking lot of the club were also struck by bullets.
«Read the rest of this article»

Clarksville, Tn – At 01:38am, the Clarksville Police Department responded to a Aggravated Assault at 1348 College St.
Upon arrival, contact was made with witnesses who stated that a large fight broke out on the dance floor of Red Zone.
During the fight, an unknown person started shooting and fired several shots heading towards the door.
«Read the rest of this article»

Clarksville, TN – Around 2:02am, this morning, Coleman Ryan Collins, 21, of Palmyra was found, by passing motorists on the southbound side of Fort Campbell Blvd and Lady Marion.
It appears as though Collins was riding his moped southbound on Fort Campbell Blvd when another vehicle hit the moped from the rear; the other vehicle left the scene after the crash. «Read the rest of this article»

Clarksville, TN – Clarksville Police Department's Fatal Accident Crash Team was called out on two separate crashes within a half hour of each other.
One crash resulted in a fatality and the other crash sent a man to Vanderbilt by Life Flight.
«Read the rest of this article»