Tennessee State Fire Marshal's Office Urges School Districts To Create Comprehensive Plans For Emergencies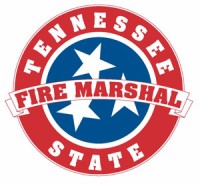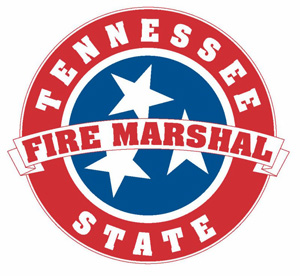 Nashville, TN – In an effort to provide greater flexibility and clarity to Tennessee educators when planning for school safety emergencies, the Tennessee State Fire Marshal's Office (SFMO) today announces new guidance for classroom safety in addition to the adoption of the National Fire Protection Association 2018 Life Safety Code rules for classroom safety measures.
During annual inspections of classrooms, inspectors will no longer issue citations for barricade devices so long as the devices are not attached to a door nor deployed during an inspection.
If a device is used for purposes other than security drills or lockdowns, this will be noted as a deficiency. Any alterations to classroom doors must comply with adopted codes.
"Tennessee school administrators and educators now have additional measures to help protect students in the event of an emergency," said Tennessee Department of Commerce & Insurance Assistant Commissioner Gary Farley. "Classroom safety remains a priority of Commissioner Julie Mix McPeak and our team, and we encourage our partners to create comprehensive safety plans that fit the needs of individual schools."
Fire safety measures have helped save lives in Tennessee schools. While Tennessee fire departments responded to an estimated annual average of 51 fires in educational facilities from 2013-17, no fire fatalities have been reported at a Tennessee school. The last school fire fatality in the U.S. occurred in 1958.
The SFMO shares this additional school safety information to aid school officials in providing the highest level of safety to students, staff, and visitors.
Doors and Escape Routes
Keep exit path widths open at least 48 inches. Exit doors must be easily recognized and shouldn't be hidden with paint or decorations. Fire-rated doors cannot be propped open, locked, or chained and must have latches. SFMO inspectors will enforce the provisions of the adopted codes based on their observations during an inspection.
If a classroom door or means of egress is obstructed at the time of inspection, the inspector will require the obstruction to be removed immediately. Any alterations to classroom doors must comply with adopted codes.
Sources of Electricity
Extension cords should not be used as permanent wiring so schools should always consider available power sources when planning the classroom configuration. Be sure any power strip is UL-listed as an overload protector, and take care to always use appropriate wattage bulbs in any lamp.
Fire and Safety Drills
Fire drills and safety drills are one of the most important safety measures a school can take and are also recommended for homes. Two fire drills are required within the first 30 full school days and at least one once every 30 school days. Practice makes perfect! This will reduce panic and injuries.
Fire Alarms
Fire alarms are an indispensable tool of fire safety and provide early detection of potential fire and notification to evacuate. While a bad actor may use fire alarms to create confusion, disabling fire alarms, discontinuing fire drills or altering our response to fire alarms in buildings is not a safe solution.
It's important to note that the Code allows for the elimination of manual fire alarm boxes with certain provisions.
Exit Signs and Emergency Lights
Exit and emergency lights must be in good working order at all times. You can assist your school in reporting any non-functioning exit signs or emergency lights, or those in disrepair, to the appropriate school official. Nothing should obstruct visibility of these signs.
Sprinklers
Items should never hang from, or obscure, any fire sprinkler heads. Fire sprinklers should not show signs of corrosion or leakage; and if they do, it should be reported to the appropriate school authority.
Flammable Artwork and Teaching Material
Fire codes limit the amount of wall space that can be covered to 20 percent or 50 percent when the building has fire sprinklers. Fabrics or other flammable materials used as drapes also present fire risks. Such materials may be treated with a spray-on flame retardant. Remember, not all flame retardant applications last forever and must be reapplied periodically.
Questions? Contact the State Fire Marshal's Office at 615.741.6246 or online at www.tn.gov/fire.
*Note: Not all schools are inspected by the SFMO. Some jurisdictions are overseen by their local fire department. A list of exempt jurisdictions can be found here.