Written by Staff Sgt. Caitlyn Byrne
101st Airborne Division (AA) Sustainment Brigade Public Affairs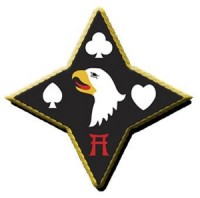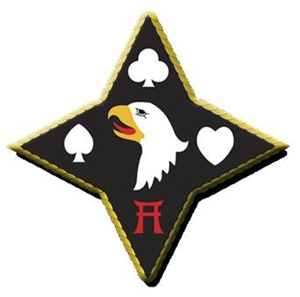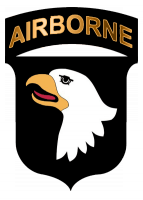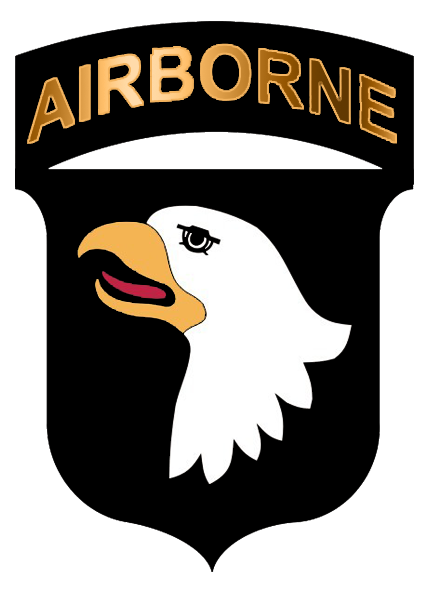 Bagram Airfield, Afghanistan – In the fading light, nine 101st Airborne Division Task Force Lifeliner Soldiers took turns conducting the Soldier's Manual of Common Tasks challenge in the concrete square of the "Eagle's Nest," on Bagram Airfield, Afghanistan, September 27th, 2018.
There were three stations, one station per task, to include: maintain an M16- series rifle carbine /M4 series rifle carbine, determine the grid coordinates of a point on a military map, and evaluate a casualty (tactical combat casualty care).
101st Airborne Division Task Force Lifeliner Soldiers manned their respective stations and as the stadium lights came on, it was clear to see that each and every junior leader had prepared and studied hard in order to properly teach their chosen task.
"Now this is 'sergeant's time training,'" said Command Sgt. Maj. Anthony McAdoo, the senior enlisted noncommissioned officer for the 101st Resolute Support Sustainment Brigade, as he and other Lifeliner leadership looked on. "No PowerPoints, no conference rooms, just junior leaders, outside teaching with some butcher paper on a board."
The Junior Leader Certification program is something that Sgt. 1st Class Billy Scott, native of Houston, Texas and the sustainment automation support management office noncommissioned officer in charge, and Master Sgt. Mark Gomez, the signal support systems chief for the brigade and native of San Antonio, Texas, created in order to assist junior enlisted Soldiers in getting a head start on their development as future leaders in the Army, focusing on the operational domain of the Army Leadership Development Model.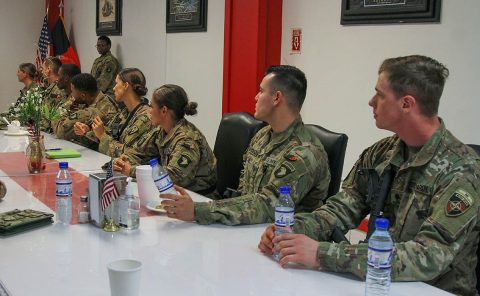 The program consists of four major requirements: a paper written in APA format where the Soldiers respond to a prompt; a 10- minute presentation evaluated by their peers and the JLC cadre; the Soldier's Manual of Common Tasks challenge; and the Army Physical Fitness Test.
"I was honored to be a part of creating a program that would help develop our junior noncommissioned officers and Soldiers," Scott said. "This certification allowed the candidates to showcase their talents and prove they have the potential to be great future leaders. I believe that this program will help make a difference in the organization in a positive manner."
Scott said he had high hopes for the future of the program and that he has great faith in how beneficial it is for junior Soldiers looking to hone their leadership skills.
"The expectation is for the program is to evolve and improve every junior Soldier while keeping the basic foundation on what leadership is all about," explained Scott. "This type of developmental process is important to our Army and can be detrimental without it."
So far, the participants in the program are all from TF Lifeliner and Headquarters and Headquarters Battalion, 101st Airborne Division, but the interest in the program is already expanding to units throughout Afghanistan.
The JLC honor graduate, Sgt. Crystal Falcon, support operations transportation contracting officer representative for the 101st RSSB, said that when she first heard about the program she was very interested in attending.
"JLC is a great opportunity for Soldiers, and I was excited to see what the program was all about," said Falcon. "I thought the class was beneficial, especially when it came to speaking in front of my peers and senior leaders. As a young sergeant I have a lot to still learn, and I took this class as another stepping stone in my career."
Falcon said that she did not expect to get honor graduate; she came to the class to work on her leadership skills and learn as much as she could.
"JLC allowed me to put my weaknesses to the test as well as push me to practice," Falcon said. "Like everyone says, with practice you get better. I was able to take a step back and know that the class wasn't about beating anyone. I took it as a learning experience."
Falcon attributed her success to her past experiences at the Basic Leadership Course, her hard work and her leadership, who helped guide and mentor her through the process. She learned a lot from the program as well as from her leadership and peers.
"I knew my strong areas and asked for help on my weak areas," said Falcon. "Overall, I think the class was a great program and I would recommend it to any Soldier who would like to challenge themselves. They will gain a lot from it."