Austin Peay State University (APSU)

Clarksville, TN – The Austin Peay State University departments of Music, Theatre and Dance, African-American Studies, Art + Design and the Center of Excellence for the Creative Arts will collaborate to present an evening of art, poetry, music and dance to commemorate the 100-year anniversary of the Harlem Renaissance.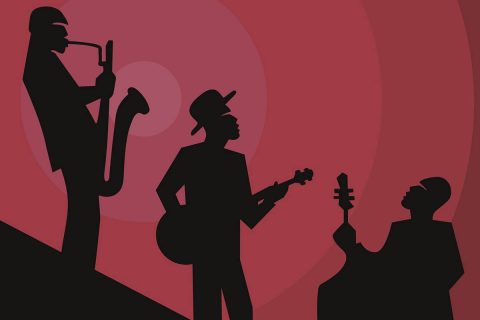 The celebration is at 7:30pm on Tuesday, October 30th, 2018 in APSU's George and Sharon Mabry Concert Hall in the Music/Mass Communication Building.
The Harlem Renaissance was an intellectual, social and artistic movement that took place in Harlem, New York, spanning 1918 to the mid-1930s. The music of Duke Ellington, the poetry of Claude McKay and Langston Hughes, the dances of Josephine Baker and the visual artistry of Aaron Douglas were all influential contributions to the Harlem Renaissance.
As a part of the anniversary celebration, Dr. Cary Wintz, professor of history and Harlem Renaissance scholar at Texas State University, will give a public lecture at 12:45pm and will deliver a keynote address at the evening performance. Wintz's afternoon lecture will be in the Mabry Concert Hall.
Spearheading this event is Dr. Korre Foster, associate professor of music and director of choral activities at APSU.
"We often commemorate tragic events such as wars and deaths, but our Harlem Renaissance lecture and concert allows us to celebrate something that has had a positive influence on our society – one which we celebrate together," Foster said.
Marcus Hayes, associate professor of dance, added: "The artists from the Harlem Renaissance were friends and collaborators that held great respect for one another. Collaborating across artistic disciplines is the best way for us to work at APSU and this event is a wonderful opportunity for us work in the spirit of the Harlem Renaissance."
Dr. Dwonna Goldstone, professor and coordinator of the African-American Studies program, will present poetry from Harlem Renaissance authors. The APSU dance ensemble will present two original works, and the "Essential Ellington Ensemble" will present music from this era.
Closing the evening will be a soul-stirring selection by the APSU University Choir with moving images provided by visual and sound artists Kell Black and Barry Jones.
The event is free and open to the public.