Tennessee Department of Health (TDH)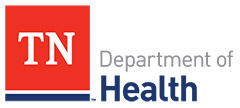 Nashville, TN – The Tennessee Department of Health (TDH) is issuing an updated public health advisory on electronic nicotine delivery systems, or ENDS based on recent federal regulatory action and new evidence of risks associated with use of e-cigarettes and similar devices.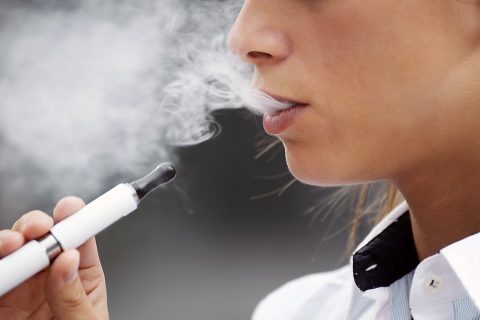 "Growing evidence has raised the level of concern about the serious risks posed by these products to the health of everyone involved, especially children and teens," said TDH Commissioner John Dreyzehner, MD, MPH.
"Both current and potential users of all electronic nicotine delivery systems should be aware e-cigarettes may create a variety of dangers for the user and for bystanders exposed to the products," Dreyzehner stated.
Among the risks cited in the new TDH Public Health Advisory are:
Nicotine is highly addictive and dangerous to the developing brain. Nearly 90 percent of adult smokers started before age 18.
There is now substantial evidence that use of ENDS by youth places them at increased risk of becoming future smokers of combustible products such as cigarettes.
In Tennessee, 40 percent of high school students have used an END product and 11.5 percent report current use.
Those who use ENDS to quit use of conventional tobacco products often continue to smoke cigarettes as well, and may be less likely to quit using tobacco than those who do not use ENDS.
"While electronic nicotine delivery systems are promoted as smoking cessation devices, their safety and effectiveness has not been demonstrated," said TDH Chief Medical Officer David Reagan, MD, PhD. "ENDS have been shown to expose users and bystanders to chemicals and metals that may harm health. Their use as smoking cessation devices does not provide a clear benefit over the numerous Food and Drug Administration-approved products available to smokers who want to overcome nicotine addiction."
ENDS products continue to evolve in ways that appeal to young people, who may not understand the dangers associated with their use. The Food and Drug Administration has called for a ban on sales of all flavored ENDS (with the exception of mint and menthol flavors) outside of age-restricted, in-person locations and for heightened practices for age verification for online sales.
TDH supports the regulation of flavorings and further urges that no flavorings of any kind be used with tobacco and nicotine products.
"These devices combine flavors such as crème brulée or mango with minimal vapor production, making them attractive to youth and easy to conceal, even in school," said TDH Assistant Commissioner for Family Health and Wellness Morgan McDonald, MD. "The most recent National Youth Tobacco Survey found a 78 percent increase in ENDS use among high school students and a 48 percent increase among middle school students. This is an alarming increase in exposure to one of the most addictive substances we know."
The Tennessee Department of Health issued its first public health advisory on electronic nicotine delivery systems in February 2013 and continues to urge caution for any Tennesseans considering their use.
For free assistance and support in ending a nicotine addiction, call the Tennessee Tobacco QuitLine, 1.800.QUIT.NOW (1.800.784.8669) or visit www.tnquitline.org
To see the advisory, go to www.tn.gov/content/dam/tn/health/healthprofboards/healthadvisory/Health_Advisory_%20Electronic_Cigarettes_12-18.pdf.
About the Tennessee Department of Health
The mission of the Tennessee Department of Health is to protect, promote and improve the health and prosperity of people in Tennessee. TDH has facilities in all 95 counties and provides direct services for more than one in five Tennesseans annually as well as indirect services for everyone in the state, including emergency response to health threats, licensure of health professionals, regulation of health care facilities and inspection of food service establishments. Learn more about TDH services and programs at www.tn.gov/health.