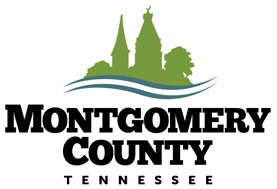 Montgomery County, TN – Montgomery County Government offices received their audit report this month from the Tennessee Comptroller of the Treasury which showed no findings for Montgomery County Government in fiscal year 2018.
The Tennessee State Comptroller's office spends several months each year auditing the records of Montgomery County Government. The auditors found no discrepancies in their audit report for Montgomery County.
The audit encompasses approximately a 135-million-dollar budget that includes all departments in Montgomery County Government.
"I'm proud of the work done by the leadership and staff of our accounts and budgets department. They work hand-in-hand with all departments to help keep County government accountable for the money we are entrusted with using for County services. Our accounts and budgets office does an outstanding job for our citizens and this is our first year with no audit findings," said Montgomery County Mayor Jim Durrett.
Montgomery County does exceptionally well in their fiscal practices. The PDF file for the Annual Financial Report of Montgomery County, Tennessee, for the year ended June 30th, 2018 can be found at https://comptroller.tn.gov/content/dam/cot/la/advanced-search/2018/county/FY18MontgomeryAFR.pdf