Charleston, IL – Austin Peay State University (APSU) baseball Center fielder Garrett Spain homered and had three RBI as the Governors got a win in a wild Ohio Valley Conference series opener, 13-9, against Eastern Illinois, Friday, May 10th at Coaches Stadium.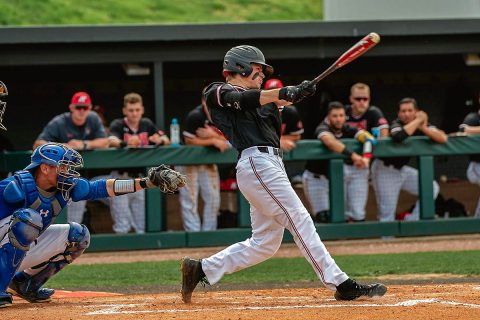 Austin Peay State University (27-20, 17-8 OVC) got out to as good a start as it could have imagined, sending 12 men to the plate in the first inning and scoring six runs.
The Govs saw their cause helped by four walks (two with the bases loaded), a hit batter and an error.
However, APSU helped its cause with left fielder Aaron Campbell's two-run double and second baseman Malcolm Tipler's two-run single.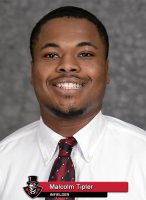 Eastern Illinois (24-25, 13-15 OVC) did not let the Govs opening rally go unanswered. The Panthers hit four home runs over the next three innings to close the gap. Center fielder Grant Emme had a two-run homer in the first and added a solo shot in the third. Catcher Ryan Knernschield and second baseman Jimmy Govern also had solo home runs as the Panthers closed to 6-5.
However, the Govs bullpen entered the fray and stalled the Panthers run. Reliever Tucker Weaver was the first man out of the bullpen and struck out a batter to end the third with the tying run on base then added two more scoreless frames. Greg Leban would add another two scoreless innings of work before a two-run home run ended his outing.
While the relief corps was holding the fort, Austin Peay's offense started to solve Eastern Illinois reliever Tyler Jones. A three-run fifth came together thanks to a Tipler RBI double and Spain's two-out RBI single.
Another three-run burst in the eighth opened with Spain's leadoff home run and designated hitter Matt Joslin added a sacrifice fly, extending the lead to 13-7.
Weaver (1-1) notched his first win as a Governor with his 2.1 innings of scoreless relief, striking out four of the eight batters he faced while allowing one hit. Leban struck out six of the 11 batters he faced and closer Brett Newberg tossed a scoreless ninth to secure the win.
Spain led the Govs with a 2-for-4, three RBI outing that included his sixth home run of 2019. Tipler went 3-for-4 with a double and a walk.
EIU starter Michael Yasenka did not make it out of the first inning, surrendering six runs on three hits and four walks while recording two outs in the loss. Reliever Tyler Jones went 6.1 innings, allowing six runs on seven hits and four walks.
Emme paced Eastern Illinois with his 2-for-4, three RBI outing. First baseman Hunter Morris added a 1-for-4, three RBI effort that included a two-run home run in the eighth.
Moment That Mattered
After scoring six runs in the first inning, Austin Peay saw its lead on the verge of vanishing in the third with Eastern Illinois closing the gap to 6-5 and putting two men on base with two outs – the tying run in scoring position.
The Governors turned to reliever Tucker Weaver in his earliest appearance this season. The lefty quickly brought the third to a close with a strikeout. He then provided two scoreless frames as the Govs added four runs to their lead for a safe 10-5 margin.
Water Cooler Chatter
A Bright Spot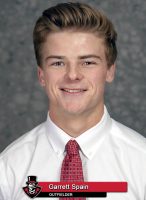 It was a strange day for the Govs pitching staff with nine runs and 11 hits allowed to the OVC's top hitting team. However, the group battled back after the first three innings, allowing only four runs over the final six frames. In addition, the six men that took the mound for APSU combined to strike out 14 of the 44 batters they faced.
Spain Back On The Board
Garrett Spain's leadoff home run in the eighth broke nearly a month-long home run drought for the freshman – he last homered in the Govs' April 13th contest against Morehead State. The center fielder also posted his third two-hit day in his last six games.
What The Win Means In The OVC Race
The Govs will end the day still tied atop the OVC standings with Jacksonville State as both picked up Friday victories. While the Govs had to hold off Eastern Illinois on the road, the Gamecocks used a walk-off grand slam to thwart an SIU Edwardsville upset bid.
Austin Peay State University and Jacksonville State did move another half-game clear of third-place Belmont with their wins, giving them a one-game margin with five OVC games remaining.
Next Up For APSU Baseball

APSU Baseball and Eastern Illinois will resume their three-game OVC series with an 11:00am, Saturday contest.