Clarksville, TN – Clarksville Police say that on Monday, July 1st, 2019, around 4:45pm, a man later identified as Darius McNeal, entered a business at the 1100 block of Fort Campbell Boulevard and shoplifted several items.
When the clerk approached McNeal about the stolen items, he put his hand in his coveralls and inferred that he had a weapon. But, a gun was never actually displayed.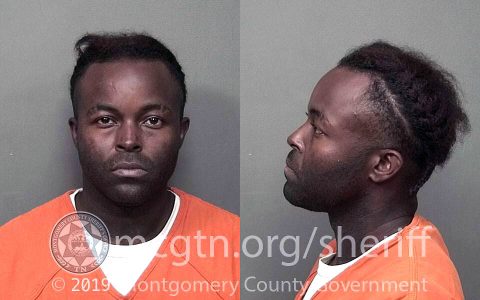 He left the business in a gold van which was quickly spotted by Officer Hampton. He fled in the vehicle from officers when a traffic stop was attempted.
Detective Koski developed McNeal as a suspect and secured warrants for his arrest.
Darius McNeal, age 34 was taken in custody in Erin, TN, Tuesday, July 2nd, and transported to the Montgomery County Jail. McNeal is charged with: Aggravated Robbery, Evading, and had two outstanding warrants for Criminal Trespass, and Theft of Property served. He's bond is set at $41,500.
McNeal has a lengthy criminal history involving theft, drugs, and resisting arrest.
The lead investigator is Detective Koski.